Blog
July 9, 2021
Removing the Roadblocks to Mass ADAS Adoption
A new report by Strategy Analytics identifies three challenges in deploying new advanced driver assistance (ADAS) systems.
By Richard York,
Director of Automotive Partnerships EMEA,
Arm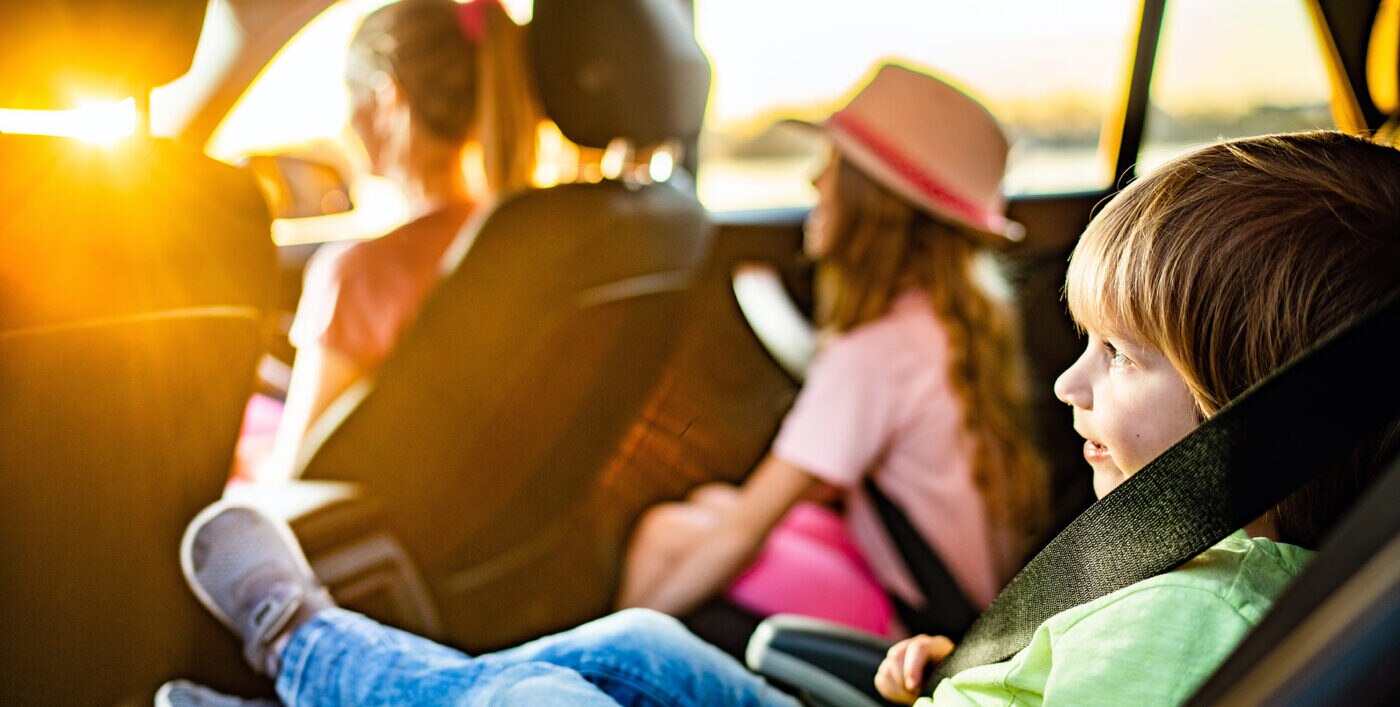 Advanced driver assistance systems (ADAS) may have begun as premium features in executive cars but growing interest from both consumers and safety regulators is driving a surge in adoption across all vehicle classes. In fact, a new report from Strategy Analytics predicts an average market growth rate of 17.7 percent per year between 2020-25.
Alongside its extensive automotive ecosystem, Arm already plays a critical role in delivering ADAS systems, yet challenges in mass deployment remain. In its report, Strategy Analytics identifies three key concerns in the mass deployment of ADAS that the automotive industry must address: cost (particularly in low-end systems and cheaper vehicles), the leveraging of learning from autonomous vehicles and how to manage ADAS within the software-defined vehicle.
Managing the cost of ADAS
The Strategy Analytics report outlines the many safety standards initiatives in USA, Europe, Japan, China and Korea that rely on ADAS features to reduce traffic accidents. These territories account for the vast majority of global cars sales. But the safety benefits will only be achieved if the new, safer cars are affordable, bringing the cost of the basic ADAS features that will be required on almost all vehicles into sharp focus.
It's a concern that our VP of Automotive, Chet Babla, raised back in April last year as he explored the economic challenges of deploying state-of-the-art ADAS safety technology. If even the cheapest compact car must accommodate hundreds of dollars worth of new ADAS technology, he asked, who pays?
Fortunately, Arm and its thriving ecosystem have demonstrated an ability to provide an environment for healthy competition across many markets, and ADAS will not be the exception.
As Strategy Analytics highlights, cameras are the base sensor required for ADAS. Vision, therefore, is a logical place to start looking for efficiencies and is a rich area for innovation for Arm. The development of the first specialized safety-enabled image signal processor (ISP) for the automotive market, the Mali-C71AE, has delivered a solution that is optimized for the needs of computer vision as well as human vision, resulting in simpler software and reduced processor workloads of the whole perception pipeline in ADAS applications.
Arm's expertise in low-power compute can also help with cost control of the hardware required to run ADAS. Lower power consumption enables savings in batteries, power supplies, power cables, heatsinks and ECU enclosures.
And in the Arm Ecosystem, companies like Brodmann17 are innovating in new more efficient CPU-based perception algorithms for ADAS that can run on flexible and widely available Arm-based SOCs rather than requiring specialist neural processing units.
Leveraging automated driving data for ADAS
Research and pilot programs for robotaxis and autonomous vehicles are proliferating in many cities across North America, Europe and Asia.
While the autonomous technology deployed in these trials is unlikely to enter mass production in private vehicles for a number of years, OEMs recognize that some of the capabilities they've built into pilot vehicles can already play a role in differentiating their vehicles from other brands and building their reputation for technology leadership. Features like automatic valet parking and lane keep assist can improve both the safety and the enjoyment of driving, and there is strong interest from consumers who have shown that they are willing to pay a premium or even a monthly subscription for this experience.
However, any unique ADAS feature an OEM installs in its vehicles won't stay that way for long, so reducing time to market is critical to differentiation.
However, almost all ADAS features require a functional safety approach, as defined in ISO 26262. OEM and automotive Tier 1 partners need functional safety capabilities to be incorporated into processors from the ground up in order to simplify the development, verification and certification of ADAS systems. This requirement is being brought to life in an expanding family of safety-ready products including the Arm Cortex-A78AE application processor, Arm Mali-G78AE graphics processor and Arm Cortex-R52+ real-time processor.
Arm partners are focused on developing the SoCs required by OEMs seeking to innovate in higher-end ADAS features. Recent partner releases include the NXP S32S platform, Renesas R-Car-V3U and the recently announced Nvidia Atlan.
Managing software complexity in ADAS
The architecture of early ADAS systems was comparatively simple, often with software running on a dedicated Electronic Control Unit (ECU) with limited need to interact with other functions. This approach would not be practical for new software-defined vehicles that will have multiple ADAS features sharing the same sensors and actuators.
The solution is to integrate many functions into a single more powerful ECU, called a domain controller. Strategy Analytics highlights ADAS domain controllers as one of the fastest-growing applications in ADAS just now with annual average growth estimated at 50 percent.
As it integrates multiple functions, some of which will have complex processing requirements, the domain controller must provide high-performance computing along with safety and real-time capability. Arm AE and Cortex-R real-time processors are a perfect fit for ADAS System on a Chip (SoC) applications, providing real-time performance while supporting the highest level of automotive safety integrity.
As it is expected that vehicles delivered today will experience software upgrades throughout their life, the compute capability of the domain controller will need to have some level of performance headroom.
Enabling multiple ADAS applications to run safely on a single SoC requires virtualization to separate these workloads from each other. Arm's range of AE application class processors and the Cortex-R52 real-time processor provide this ability, while our ecosystem partners' expertise in hypervisors ease the development process.
The age of universal ADAS
From this moment on, the majority of vehicles leaving the world's car factories will be equipped with multiple ADAS features, making road transport considerably less hazardous for drivers, passengers and other road users.
Arm and its ecosystem is committed to delivering the scalable, safety-enabled, power-efficient, heterogeneous computing required to bring affordable ADAS to all road users.
Strategy Analytics: The Evolution of ADAS
Any re-use permitted for informational and non-commercial or personal use only.
Editorial Contact
Brian Fuller and Jack Melling
editorial@arm.com
Subscribe to Blogs and Podcasts
Get the latest blogs & podcasts direct from Arm