Blog
December 8, 2020
Companies Optimistic on AI, Push Use Toward Edge and Endpoint
New report from MIT Technology Review Insights and Arm reveals companies big and small are embracing the benefits of artificial intelligence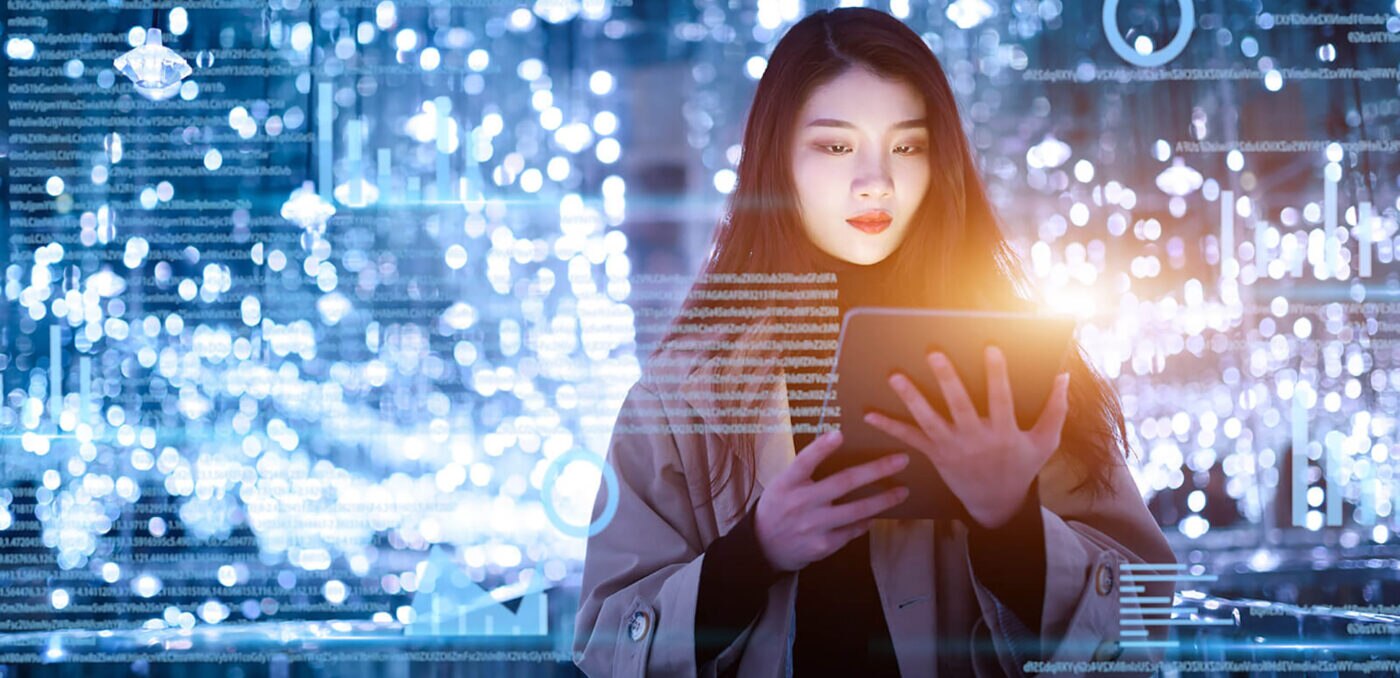 Companies both big and small are embracing the benefits of artificial intelligence (AI), expanding its use to the edge and endpoint. Surprisingly, they're seeing little slowdown in deployment plans due to the coronavirus pandemic.
At the same time, they express concern about AI ethics in a way that suggests the need for a holistic approach to AI projects, according to a new report from MIT Technology Review Insights in conjunction with Arm.
The survey of 301 business and technology leaders indicates widespread optimism around AI as companies re-architect their businesses and customer experiences. At the same time, the report shows that the economic and social effects of the pandemic have done little to dent plans around deploying AI. Nearly 40 percent of respondents indicated their AI plans are unchanged, while a third said the pandemic has actually accelerated their plans.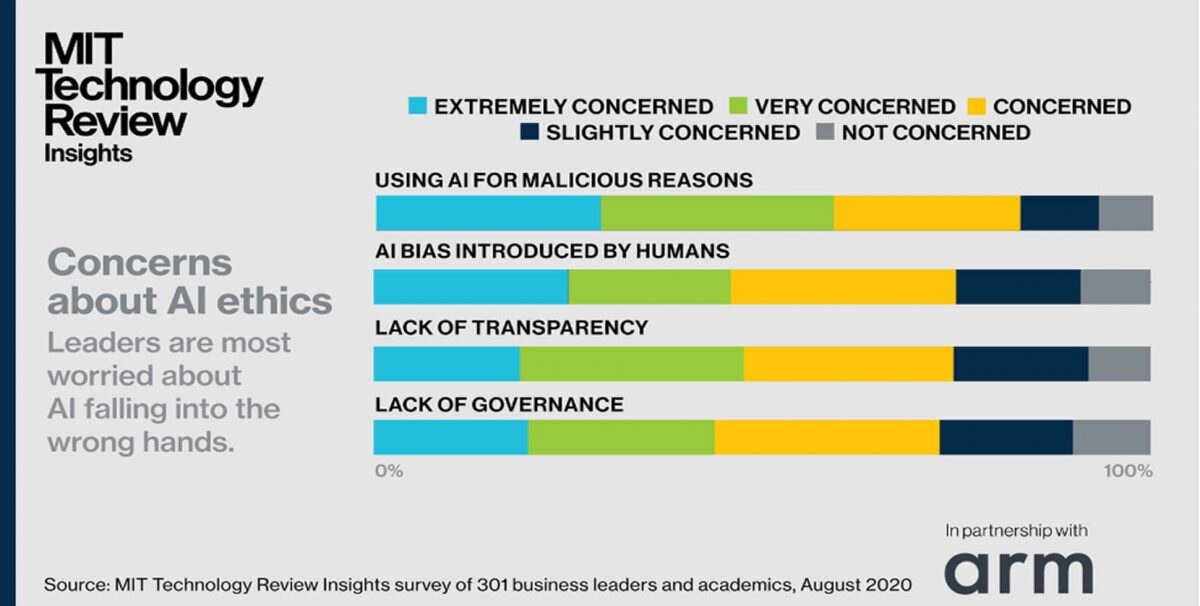 Survey respondents are members of the MIT Technology Review Global Panel, a group of professionals asked to share their expertise on technology and business. Respondents were asked about their organizations' AI strategies, how they're using AI technologies, and how the coronavirus pandemic has affected their deployments.
A report generated off the back of the survey also includes interviews with a number of tech executives who offer their unique perspectives on AI deployment.
AI is enabling companies to re-imagine and re-architect their business
Companies are leveraging AI for reasons that include real-time decision-making, gaining a competitive edge, product development and improving customer experience. In short, AI is enabling companies to re-imagine and re-architect their business.
Most of the AI efforts in the surveyed universe directly leverage cloud-based compute, although more and more projects are utilizing AI compute at the edge and endpoint devices.
Ibrahim Gokcen, who was until recently chief technology officer at Schneider Electric, the energy management company, said the cloud has been imperative "not only to transform our company digitally but also to transform our customers' businesses digitally."
"It was a clear, strategic area of investment for us before the crisis," added Gokcen, who was one of a handful of AI adopters interviewed as part of the MIT Tech Review report.
Report highlights clear bifurcation of compute
Some organizations that are deploying AI solutions are doing so with clear bifurcation of compute duties in mind. For example, Marc Raibert, chairman of the robotics company Boston Dynamics, describes this as "athletic AI" versus "cognitive AI." The former is computed largely on the device, such as a robot, where algorithms are tightly coupled with the machine and low latency is crucial. The latter is about thinking, planning and learning from a given environment. Here, companies are leveraging the cloud.
The MIT Tech Review survey also offers some relief for those who worry about the deleterious effects of AI. When it comes to the ethics of AI, business and tech leaders are most worried about AI falling into the wrong hands, and they're uneasy about a lack of transparency and human bias coming through in algorithms.
"We realize people will judge us based on how sophisticated we are in thinking of ethics and community concerns around AI," says Gokcen.
Read the MIT Technology Review insights report
The MIT Technology Review Insights report, A new horizon: Expanding the AI landscape is packed with insights that can help inform your development and deployment plans. Download a copy here.
Any re-use permitted for informational and non-commercial or personal use only.
Editorial Contact
Brian Fuller and Jack Melling
editorial@arm.com
Subscribe to Blogs and Podcasts
Get the latest blogs & podcasts direct from Arm