Blog
September 4, 2020
Arm DevSummit 2020: An All-New, Immersive Virtual Conference
Arm DevSummit is a three-day virtual event that provides a place for the industry to learn, connect and develop.
By Elan Tanzer,
Technical Program Committee Chair,
Arm DevSummit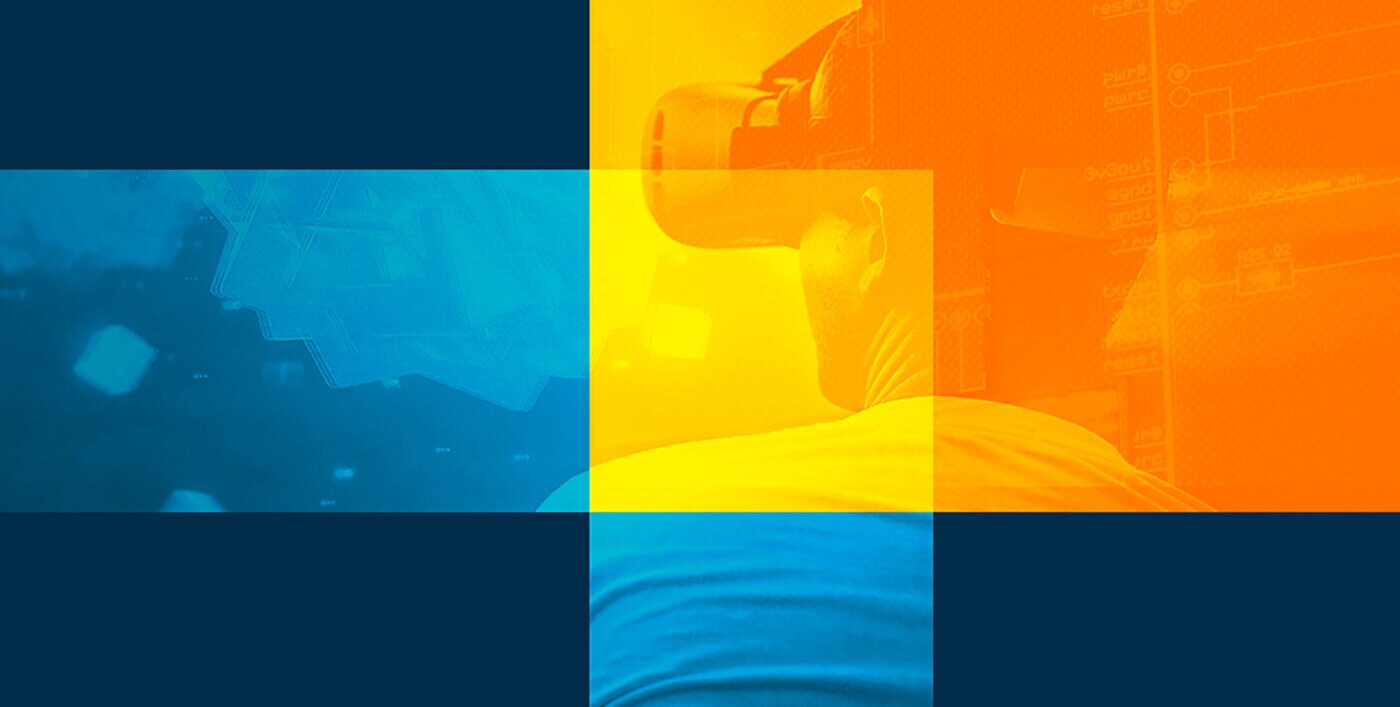 For as long as I can remember, this time of year has meant one thing: all-hands-on-deck as my colleagues and I prepare for Arm TechCon. It's a conference that, for the past fifteen years, has served to benchmark Arm's core values against the pace of incredible technological change.
But this year, the biggest technological change has come about through something entirely unexpected. And as the world has moved to working remotely and attending events virtually, Arm has not only embraced the challenge but taken the opportunity to do something completely new and very exciting.
Arm DevSummit is a three-day virtual event that provides a place for the industry to learn, connect and develop. It's a platform for collaboration with peers, Arm experts and our extensive ecosystem of partners—a place to learn, exchange knowledge, discuss real-world use cases and solutions and get hands-on with expert-led training and workshops.
"Arm DevSummit is a new kind of hands-on and minds-on technology event. It's built around the notion of connections; connecting global communities of software developers and hardware engineers across all fields in one forum so everyone learns and collaborates, helping to create an even more successful future for everyone."

Simon Segars, Chief Executive Officer, Arm
The conference is open to everyone from software and hardware engineers to chip designers: anyone looking to use Arm technology to build the best performing, richest and most impactful next-generation experiences.
Attendees will discover a rich agenda: three days of keynotes, eight conference tracks, technical sessions and community forums. Best of all, Arm DevSummit is free to attend. As Chair of the Technical Program Committee, I'm particularly excited about our hands-on workshops, held by some of the industry's most innovative minds, including Unity's Dan Miller and Justin Woo, Head of Platform at Misty Robotics. Registrants can add workshop sessions to their pass for a fee.
The eight conference tracks will ensure that whatever your focus, there's something for you. We've designed the sessions to cover every aspect of the Arm ecosystem, from artificial intelligence (AI) to automotive, Internet of things (IoT) to security and 5G.
AI in the Real World: From Development to Deployment
Here's one for the data scientists, ML software developers and hardware engineers looking to develop for a better, AI-driven future. The AI in the Real World track will deep-dive into how complex neural networks are being used to solve real-world challenges, from Rubik's cubes to global pandemics.
Building the Internet of things
As the IoT grows, it will require new levels of on-device processing, edge-intelligence, end-to-end security, scalable approaches to device, connectivity and data management and foundational security. The Building the Internet of Things track will offer hands-on training and interactive learning to engage and educate IoT developers on best practices and essential tools for taking their ideas all the way from concept to production.
Chip Design Methodology
As demand grows for complex multicore, secure, and low-power and systems, designers are leveraging new processor and offload schemes to deliver efficient, targeted solutions. The Chip Design Methodology track will deliver deep insight into the design approaches, tools and enabling software that developers need to build, deploy and manage the world's best performing devices.
Cloud Native Developer Experience
From operating systems and modern language support to containerized and virtualized environments, sessions in the Cloud Native Developer Experience track will teach best practices for developing cloud-native applications in the cloud and at the edge using Arm technology.
Creating the Next Generation of Interactive Experiences
There has never been a more exciting time to be a mobile developer, from rapid advances in machine learning, the many applications of augmented reality, and the explosion of social content creation. The Creating the Next Generation of Interactive Experiences track will offer thought leadership, hands-on workshops, cutting edge development techniques and tools for developers of next-generation experiences.
Infrastructure of Modern Computing
From supercomputers to computational storage, today's infrastructure requires a wealth of tooling and optimization. The Infrastructure of Modern Computing track will show you how to make the most of Arm based infrastructure. If 5G networks, data center and edge computing is your thing, this track is for you.
Tech for Global Goals
The COVID-19 pandemic has exacerbated deep inequalities in our global society and revealed the links between nature, human health, economy and social fragility. Attendees on the Tech for Global Goals track will hear from global social impact players such as UNICEF and how technology is being used to design solutions to tackle some of the world's most pressing problems.
The Journey to Autonomous
Nowhere has electronics design revolutionized product development more than in the automotive, smart manufacturing, and industrial sectors. From assisted and autonomous driving to robots used in manufacturing and heavy industry, the Journey to Autonomous track will provide insight into some of today's most interesting engineering challenges, including real-time signal processing, machinery control, embedded vision, predictive maintenance, and functional safety.
Register for Arm DevSummit
Register for your virtual seat at Arm DevSummit, taking place October 6-8, 2020. Our free conference pass will provide you access to all of our keynotes, technical sessions, panel discussions, office hours, community forums, networking opportunities and more.
Any re-use permitted for informational and non-commercial or personal use only.
Editorial Contact
Brian Fuller and Jack Melling
editorial@arm.com
Subscribe to Blogs and Podcasts
Get the latest blogs & podcasts direct from Arm