Blog
October 6, 2020
Unleashing the World's Technology Potential
Arm CEO Simon Segars explores the Power, Performance and Pervasiveness of Arm technology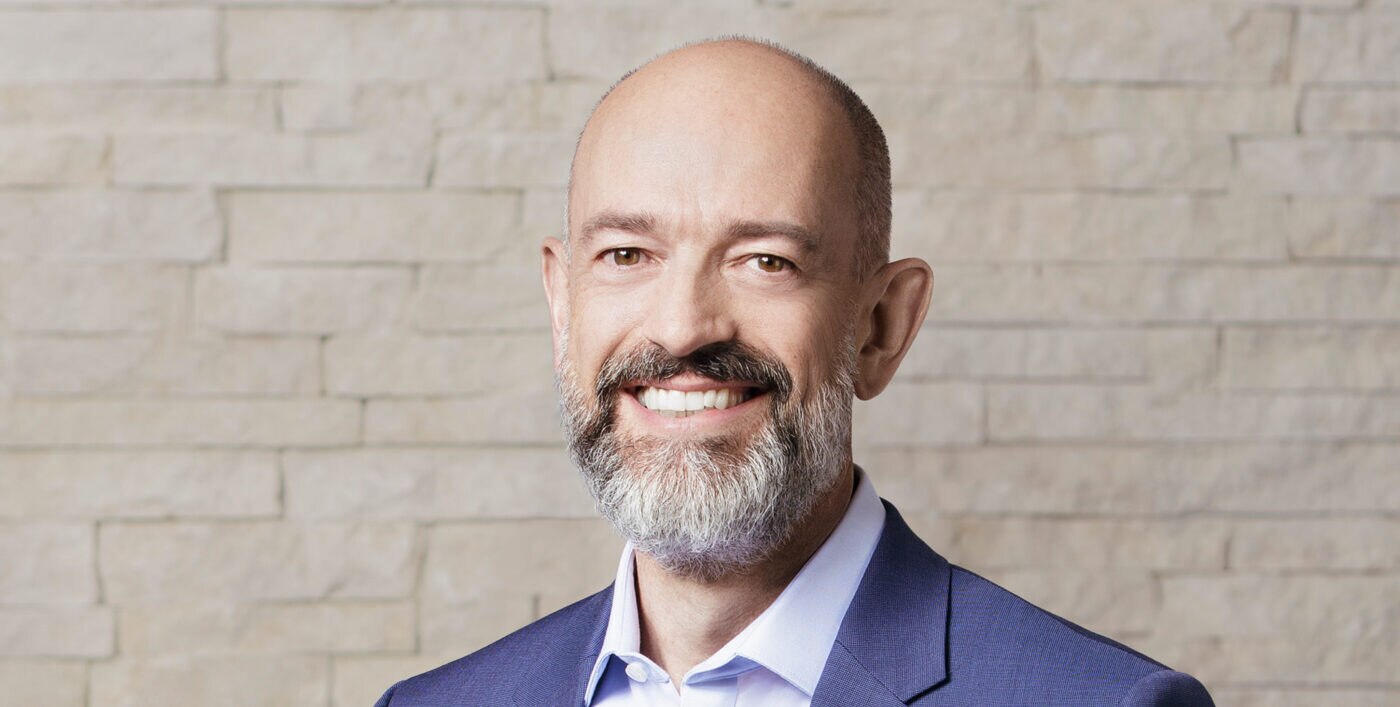 A year ago, as I prepared for my opening keynote at Arm TechCon, our biggest annual ecosystem gathering, we were already debating the event's future focus. Complexity was driving new technology paths as we looked at how we'd engineer a global network of AI, IoT and 5G-driven devices from chip to cloud. We knew that dealing with that complexity would require fundamental changes in our technology approaches and how people across our sector collaborated. That thinking led us to the concept of Arm DevSummit.
There was a simple truth guiding us: hardware designers and software developers have to become even closer allies. As is often said: Silicon is just sand without software, and software is a movie with nothing to play on without hardware. This led us to dream up Arm DevSummit, an event that would appeal to software engineers from all walks as much as it would to CPU designers – my own root career.
The idea was simple, and it builds on the elements of what our industry has always needed to do: Learn, Connect, Develop. The learning piece is bi-directional; no matter your discipline, knowing more about the interdependencies governing a system's overall success is important. Connect runs neatly off Learn. We want to better-connect hardware and software communities working with Arm-based technology so they can share ideas, highlight areas of concern and talk about 'what next?' Finally, Develop. The result of having broader knowledge and becoming more connected is that you will have more ideas—and those ideas could turn into something amazing.
A deal that works on every front
The inaugural Arm DevSummit is now in full flow, and has welcomed thousands of attendees to its keynotes, networking and technical sessions. Due to the global pandemic we are also being forced to break with tradition and deliver the event virtually. And on top of this, we are in the process of joining NVIDIA through an acquisition.
Despite the importance of my first two points—the event's scale and engineering mix—I know that for some, the NVIDIA news is the standout moment. But for me, the negative comments by some commentators (dissipating as we explain the deal further) were anchored in misconceptions. I truly believe the combination of Arm and NVIDIA underscores perfectly the DevSummit concept: A way to accelerate connections and build an even broader, more pervasive AI-enhanced technology platform for the world's hardware engineers and software designers.
The Three Ps: Power, Platform, Pervasiveness
My reasoning is laced throughout the keynote talk I am delivering today but let me sum it up. There are three fundamental elements that govern why Arm has become the most widely-deployed advanced architecture ever: Power, Platform and Pervasiveness.
Power: More performance per watt, from the world's fastest supercomputer to devices that harvest energy from the air.
Power efficiency has long been part of Arm's DNA, but what began as a drive to maximize battery life in early smartphones is now a moral imperative to reduce the carbon footprint inside every device Arm's an integral part of.
Take the world's fastest supercomputer – Fugaku. Despite it having a reported 7.3 million Arm processors drawing over 28,000 kilowatts, Fugaku doesn't only top the supercomputer performance list, it also ranks within the top five most power-efficient too. It's already being used in the fight to find a COVID-19 vaccine.
At the opposite end of the spectrum, we've been working with DARPA on the M0N0 project. M0N0 is an Arm Cortex-M33 based system-on-chip (SoC) drawing a mere 10nW at standby and 10µW while active. For context: at 10nW, a single 30mAHr button cell battery could power the M0N0 SoC for 340 years.
M0N0 is smart too; paired with DARPA's N-ZERO acoustic sensors, a system could run machine learning (ML). When combined with other N-ZERO sensors, M0N0 might be sensing and processing infrared data, radio frequency (RF) or even chemical signals. Outside of N-ZERO, M0N0's use cases could include adding voice activation into devices such as car key-fobs or monitoring for anomalies in inaccessible gas pipelines.
Platform: Arm partners need a robust accessible and standardized platform of technology to enable them to dream big and deliver in a highly efficient way.
Our Partners range from the most recognizable names in the industry to pre-launch start-ups working out of university labs and garages. Atmosic's Ali Bukhari wrote an Arm Blueprint article in June discussing how the freedom to experiment with a range of our IP afforded by Arm's Flexible Access model had been crucial in bringing the company's energy-harvesting M3 chip product to market quickly. The Atmosic team was able to audition various CPUs and run simulations without losing development time, paying an up-front NRE (non-recurring engineering costs) or getting locked-in to a particular CPU.
As we expand the way Arm IP can be licensed, we're also thinking about how we can ease the path to deployment. In my Arm DevSummit keynote today I will announce the launch of Arm SystemReady. SystemReady is a new program bringing a level of consistency across a broad range of Arm-based devices in the cloud, in the network and in high-performance IoT (HPIoT) endpoints. It will tackle the common software stack as well as system architecture.
So, you can see how we're increasing investment in easing our Partners' Go-to-Market path and I view the deal with NVIDIA as another pillar in this approach. NVIDIA's AI compute platform is a perfect fit with Arm's broad processor base and neutral ecosystem-driven business model. Together we can provide a new kind of innovation acceleration that couples Arm's platform reach and ties in with NVIDIA's leading AI compute capability.
That brings me to my final point: Pervasiveness.
Pervasiveness: Arm technology is pervasive throughout the world, from sensor to smartphone, self-driving car to supercomputer.
180 billion chips in, Arm technology deployment continues to grow year on year. What will the ultimate deployment look like? No-one can predict the final quantum, but I think Arm-based 'things' will eventually be counted in their trillions.
By delivering an ever-broader platform of technology with which developers can bring their visions to life, we stand to ensure that the future for all of us is unlimited.
Watch Simon Segars' Keynote at Arm DevSummit 2020
Register or log in to Arm DevSummit for free and watch Arm CEO Simon Segars share his vision of what he thinks will happen next, from the technology that will help businesses cope with current disruption to path-forming infrastructure such as 5G that will drive the world into a new post-pandemic phase of compute-inspired growth.
Any re-use permitted for informational and non-commercial or personal use only.
Editorial Contact
Brian Fuller and Jack Melling
editorial@arm.com
Subscribe to Blogs and Podcasts
Get the latest blogs & podcasts direct from Arm