Blog
October 8, 2020
How Do We Accelerate Endpoint AI Innovation? Put Developers First
Dipti Vachani reveals how together with Microsoft, Arm is optimizing the developer experience with streamlined, scalable tools that put creativity first
By Dipti Vachani,
SVP and GM of the Automotive Line of Business,
Arm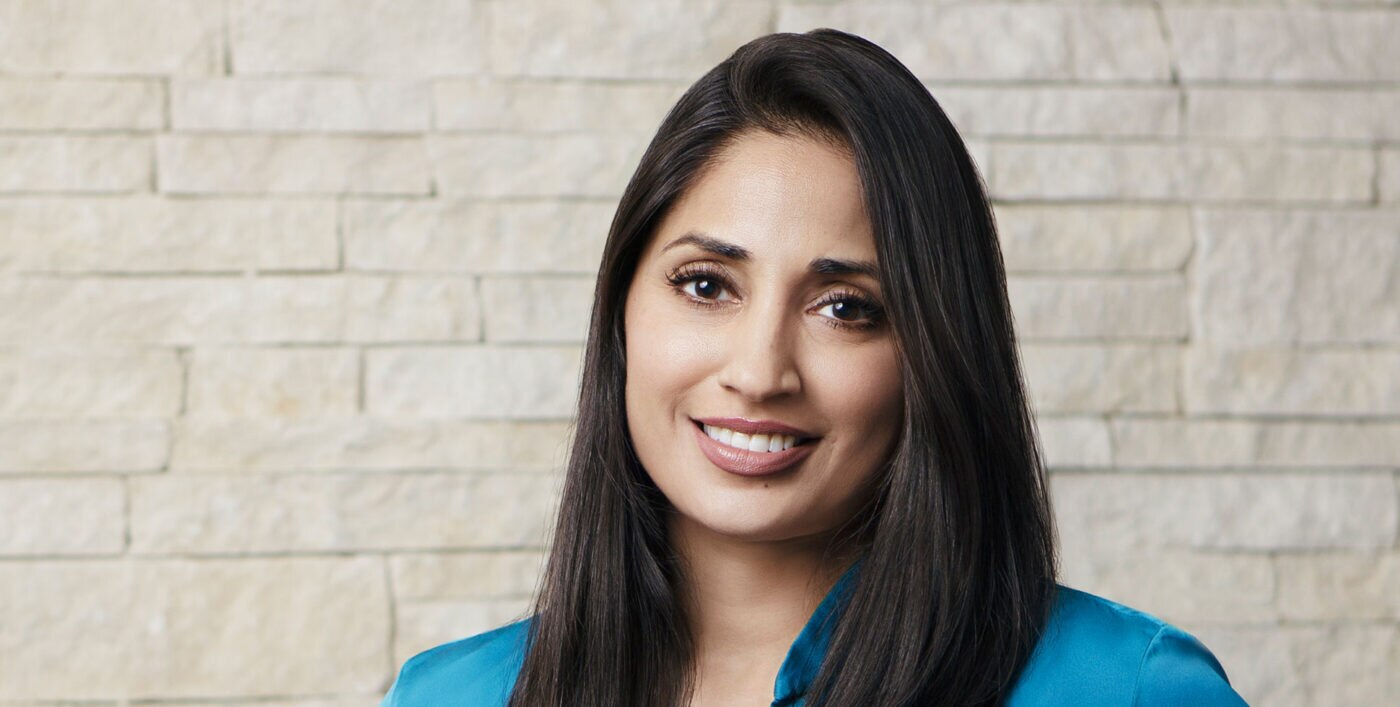 When I look at where we are with embedded computing, it's remarkable to see how far we've come in such a short amount of time. In little more than a decade, Cortex-M processors have been shipped in around 70 billion devices and Arm development tools have become fundamental elements for building IoT devices.
But now we find ourselves at an inflection point, with the embedded world undergoing a significant shift. Underpinning this shift is the increasing overlap between embedded development and the new world of the Internet of things (IoT), machine learning (ML) and data science.
Traditional embedded developers are used to working with highly constrained microcontrollers and are familiar with our tools. IoT presents these developers with new levels of complexity from real-time connectivity, ML, and new specialized workloads.
Data scientists and ML engineers have plenty of analytical experience but have less knowledge of the hardware implementations. And then there are cloud developers who are used to working with large-scale systems with abundant resources, but now have to "downsize" their thinking to work in constrained environments. By bringing the knowledge of these developer communities together with improved development platforms and models that work out-of-the-box, the opportunities for AI innovation will be endless.
A great example of these developer communities converging can be shown through the work of Edge Impulse. Deploying ML models to a device used to take months, but with the help of Edge Impulse with partners Arduino, STMicroelectronics and others, they are enabling developers of all skill levels to deploy ML models to a device in a matter of days.
Returning to what matters: Innovation
Today's development process means going through several time-consuming steps to identify the best combination of cloud, silicon device, operating system, and middleware components on which to run the desired workload. All this work needs to be completed quickly, so that developers can start focusing on what really matters: delivering innovation.
These decisions aren't always easy to make since embedded, ML and cloud developers approach the design of endpoints from very different worlds. Our tools need to address all groups, making it easier for anyone to develop an idea and bring it to market, even while working in what may be unfamiliar territory.
New development workflows need to help users navigate through the software complexity, even when dealing with new combinations of ML, Digital Signal Processing (DSP), and real-time computing. Regardless of the choice of device or operating system, development tools need to provide the ability to seamlessly integrate and connect endpoints with any cloud service provider.
In other words, our tools need to help developers move from inspiration to prototype and production quickly, regardless of the choices they make up front. That way, instead of worrying about whether their design choices will complicate development, or spending time dealing with variations, changes, and updates in underlying components, they can focus on new differentiating features that will give them an advantage in the market.
There's no time to waste
This need for new tools is all the more urgent because demand for new IoT and ML designs is inhibited by the lack of simplicity of use in the tools and ecosystem. If we are going to reach the anticipated target demand for one trillion devices by 2035, we need to achieve seamless scalability and dramatic output.
Consider the numbers. If each device runs at ten million units per year, we'll need ten years with 10,000 different designs each year to achieve it. Simply put, development has to be as simple as possible or it will be a support nightmare for everyone involved.
That's why we're optimizing the developer experience, finding ways to make every aspect of software development more streamlined and more efficient, giving developers what they need.
With the work we have underway, all developers, from data scientists to IoT developers will have the tools they need to develop the AI and IoT devices of the future, together.
Arm's partnership with Microsoft
To begin with, Arm is collaborating with Microsoft to accelerate AI innovation for IoT endpoint devices. Through this collaboration, we'll bring our joint focus to optimizing and accelerating the complete AI workload development lifecycle, from training and tuning ML models on Azure Cloud to optimizing, deploying, and running those models across any Arm-based endpoint device.
Our collaboration with Microsoft will enable more effective experiences between embedded, IoT and the ML developer communities. Putting the developer experience first and foremost will empower innovators, making it easier for them to deliver better solutions and a better future for all.
To read more on this collaboration, read Moe's Microsoft Azure blog.
The best of both worlds: Arm's enhanced tool suite
Arm's next-generation development solution will combine the best of modern web technology with mature development and debug features derived from Arm Keil MDK, the popular microcontroller development kit and the most comprehensive C/C++ embedded tool suite, Arm Development Studio.
The result will be a quicker and more intuitive way to move through the product development process across a wide range of microcontrollers and development boards. Think of the plug-and-play experience of Mbed combined with the professional support of Keil MDK and powerful Microsoft Monaco editor. This extremely agile, modern and robust toolchain for low-power devices will help developers to scale up from prototype to production and mass-deployment.
Learn more about Arm's next-generation toolchain here.
Putting developers, and creativity, first
With our work on the Arm toolchain and through broad-reaching initiatives such as our new collaboration with Microsoft, all developers will have the foundation they need to meet the demands of scalable, real-time data processing. They'll use tools that add automation and simplify application design, coding, and customization, so they'll be more productive and will finish faster. Data scientists, ML engineers and IoT developers will be able to work together, with better tools so they can respond quickly to new market opportunities.
Our commitment to this new way of working reflects our long-standing dedication to creativity and flexibility. We see a world where developers can translate their ideas into reality quickly and efficiently, with tools that make software development—which is one of the most complex challenges in technology today—as easy as possible.
Any re-use permitted for informational and non-commercial or personal use only.
Editorial Contact
Brian Fuller and Jack Melling
editorial@arm.com
Subscribe to Blogs and Podcasts
Get the latest blogs & podcasts direct from Arm