Blog
December 1, 2022
AWS: Redefining Cloud Computing with Arm Neoverse
The transformation of the data center is built on Arm.
By Mohamed Awad,
SVP and GM of the Infrastructure Business,
Arm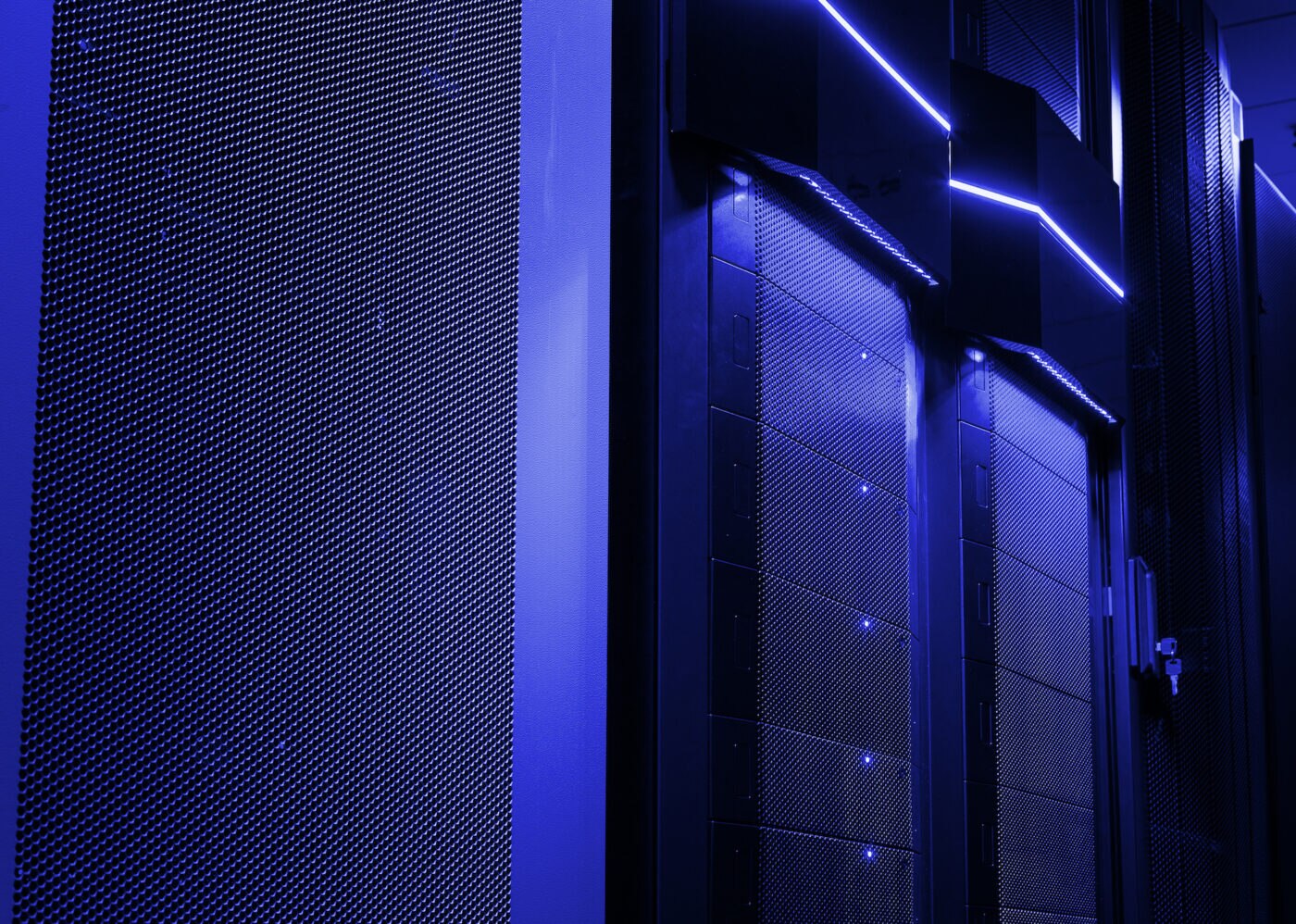 One of the most vital engines of global economic growth – cloud computing – faces growing constraints as the industry tries to satisfy the insatiable thirst for more performance. Rising energy prices and worries about the infrastructure's contributions to climate change mean the traditional approach to delivering more performance in the data center is proving too costly and energy-inefficient.

Fortunately Arm and its partners are delivering an increasingly popular alternative to the old-school approach: World-leading silicon that achieves unparalleled performance efficiency along with an ecosystem of innovation that makes solutions more available to OEMs, software developers and end users than ever.
Amazon Web Services (AWS) is one of those leading Arm partners embracing the transformative approach and building cloud-computing's future on Arm. In fact, we're seeing our partners in every market – not just infrastructure, but smartphones, automotive and IoT – asking and acting on the very question AWS is answering today: How can we better serve our customers? To that end, this week, AWS and Annapurna Labs delivered new Arm Neoverse-based solutions at the annual AWS re:Invent event in Las Vegas.
By starting with Neoverse, AWS has been able to focus its efforts on targeted tuning and optimization for the workloads that their end customers need.
Eyes on HPC
On the silicon side, the fifth generation of the powerful Nitro controller for networking and security has been announced. This is a fantastic example of tuning a system built around standard Arm cores to AWS specific workload requirements. More than five generations AWS have achieved continuous improvement, and not just of the benchmarking kind: real, end-user improvements. Nitro v5 achieves 30% lower latency and 40% better performance- per-watt.
Additionally, AWS has announced Graviton3E. This builds on the Neoverse-based Graviton3, adding specific optimizations for HPC workloads. By starting with Neoverse, AWS has been able to focus its efforts on targeted tuning and optimization for the workloads that their end customers need – producing incredibly performant world-class silicon for the most intensive computational demands.
Having the chips is one thing, but making that compute available is something else. AWS continues to demonstrate leadership in making Neoverse-based Graviton silicon widely available in instance types aligned to its customers' requirements. On Monday, AWS added two more:
A new C7gn enhanced networking EC2 instance, leveraging Graviton3 and the new Nitro v5 to provide improved packet processing performance of around 50% over the previous generation.
A new HPC7g instance making the HPC performance of the new Graviton3E available in the cloud.
The latter particularly excites me because HPC workloads are moving from traditional on-prem installations to the cloud. Arm is seeing industry leaders in HPC software and workloads, like HPC cloud enabler Rescale, make this jump. And AWS HPC7g instances could fundamentally change the performance efficiency and cost equation for them by demonstrating not just the technical but the commercial innovation building on what Arm Neoverse enables.

When it comes to working with our partners at AWS, I value their focus on customer success. Across AWS re:Invent this week, you'll see numerous customers telling their success stories of how they moved to Arm-based Graviton cloud instances and the benefits they've seen. These are significant companies, such as Stripe, Datadog and NBCUniversal. A large part of success is down to the work AWS puts into supporting them. A great new example of this is the Graviton Service Delivery program, which enlists global system integrators to help enterprise customers bridge their workloads into the AWS cloud. Arm shares this approach, and, by working with companies like AWS, we are able to shape the Arm architecture and Neoverse platform to best support everyone building the compute infrasturcture of tomorrow.
I'll finish by talking about one more Graviton-hosted workload I'm super excited about. If you're at AWS re:Invent this week, make sure to stop by the AWS Industries Interactive Demo Plaza to check out the AWS Automotive demo area. One of the demos includes a containerized, cloud-native automotive stack hosted on AWS Graviton instances. It includes a full CI/CD loop to deploy the same workload to a representative Arm-based automotive compute system called the AVA Developer Platform. It brings to life the work Arm is doing with AWS and others through the SOAFEE Special Interest Group, and offers a glimpse of what the future of software-defined vehicle development will look like. The architectural parity between the Graviton cloud-hosted development environment and vehicle-hosted Arm-based compute cluster ensures a seamless development/deployment loop, so software can be built, updated, tested and deployed to entire fleets of vehicles.
Today, the future is being built on Arm, thanks to partners and world-leading innovators like AWS.
Any re-use permitted for informational and non-commercial or personal use only.
Editorial Contact
Brian Fuller and Jack Melling
editorial@arm.com
Subscribe to Blogs and Podcasts
Get the latest blogs & podcasts direct from Arm