Blog
September 23, 2021
Cloudification: 5G's Secret Ingredient
Not only are 5G's feeds and speeds markedly different: so is its infrastructure.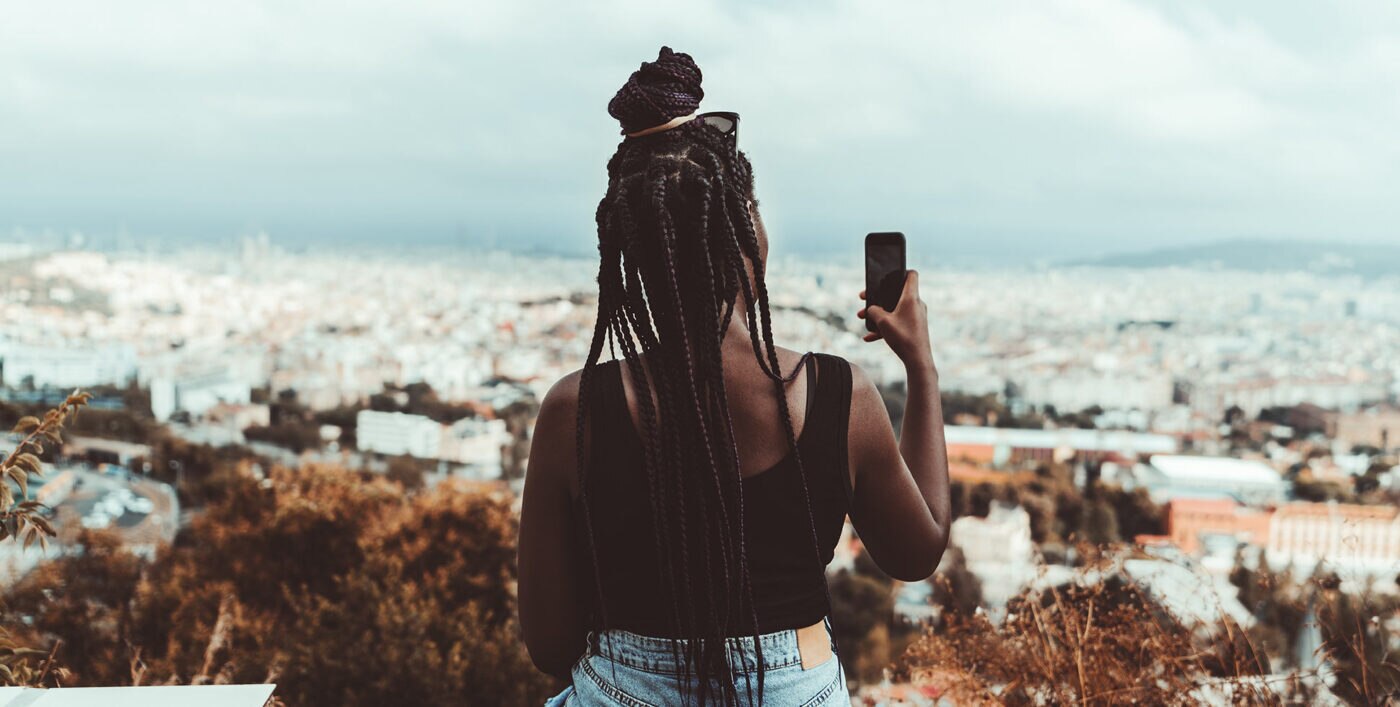 Cloudification. No, it's not a real word, yet it's poised to have an immediate, immense impact on 5G and how we build and operate communications networks in the future.
Ookla now suggests 5G services are available in more than 65,000 locations from 170 different service providers, with the geographic spread growing every week. While only 17 million smartphones were 5G-ready at the end of 2019. nearly 540 million 5G smartphones are expected to ship this year. By 2022, 5G will likely account for more than 20 percent of the installed base.
The technology will have some of its biggest impact in opening the floodgates for the Internet of things (IoT), particularly for industry. In 2020, only 10 percent of equipment shipped was IoT enabled.
But now, the hard part. The applications and experiences 5G bring to the table—immersive AR on smartphones, real-time insights into remote equipment, seamless broadband—will mean an exponential increase in both downstream and upstream traffic. Carriers, cloud providers and others will not be able to build infrastructure in quite the same way they did for 3G or 4G. They are going to have to rethink all their assumptions from the chip to the cloud.
5G requires us to do more with less
To serve all these markets potentially requires a larger and more diverse equipment set, which in turn potentially means greater capex and opex. Some have estimated that energy alone could increase by 160 to 300 percent, a surge that would wreak havoc with the sustainability plans of carriers and their customers. To succeed, carriers and others will have to accommodate more work–far more—from a similarly-sized foundation.
Or as one telco exec told me, "We need to make networks that are economically viable."
At the same time, the KPIs cannot dip; in fact, they must go higher. Like power grids and water systems, wireless networks are remarkable feats of engineering hiding in plain sight. Handling the unpredictable tidal wave of daily calls and data requests over massive service areas is both a real-time computing problem and a high-performance computing problem.
To make this gargantuan task more manageable, carriers have historically followed strict guidelines for building networks. Most of the underlying technology comes from a select group of tested developers and the equipment is often of the 'black box' style.
While this approach leads to rock-solid reliability and high performance, tying the benefits of 5G connectivity with edge compute requires innovative approaches to scale. (For more on the technical challenges and a primer for 5G RAN, download our recent "5G Ran for Dummies" here.)
Lessons from the Cloud
Cloudification, or the process of integrating select technologies from the cloud and IT world, will help navigate the pitfalls. Think of a cell tower. Today, they consist of a radio unit (RU) that links users to the network. The RU feeds into the base station at the foot of a tower that orchestrates the data flow between the towers and the core network.
In a cloudified 5G network, the RU becomes far more powerful, running on multicore server-class processors and accelerators.
Meanwhile, the RUs would feed into distributed units (DUs) and centralized units (CUs), which would sport the capabilities of small data centers. The individual pieces of this virtualized radio access network (vRAN) would all invariably be more powerful and versatile than their counterparts in a 4G network, but that power and versatility will, ideally, allow it to handle more traffic at a lower cost-per-bit metric.
Or think of a private network. Wi-Fi coverage might connect all of the people on the corporate campus, but it could not handle an influx of things without substantial upgrades. Manufacturing equipment and R&D labs, meanwhile, would have to stay on their proprietary, air-gapped network to ensure performance, reduce interference and maintain security. A private 5G network could replace Wi-Fi with better, faster service for people, provide links to unconnected systems like HVAC and use network slicing to give critical functions a virtual walled garden. Connectivity goes up while capex and opex potentially go down.
Open standards eliminate technical hurdles
From a high level, cloudified networks will be brought to life through five technologies. First, better and more versatile processors. Besides delivering server class performance, 5G SoCs will include extensions and dedicated cores for AI and ML. (Beamforming and signal quality will benefit mightily from AI.). Marvell has revealed that its upcoming generation of OCTEON processors based on Neoverse N2 provide 3x the performance and 4x the performance per watt of their predecessors and that they will collaborate with NVIDIA on incorporating GPUs into their mix.
Second, new equipment from more manufacturers enabled by, number three, open standards. Open standards from organizations like the O-RAN Alliance and initiatives like Project Cassini effectively eliminate some of the technical hurdles, expanding the market. How big and how fast open equipment gets adopted is an open question: disaggregated RAN could account for 41 percent of the market by 2025. Overall, we will see a spectrum of traditional equipment, virtualized traditional equipment, and open equipment from new and established vendors for some time.
Fourth, more software. The 4G control stack will have to be moved over and new applications will be developed. Likewise, software will benefit from open standards.
And finally, cloud infrastructure. Earlier this year, Dish announced it would build its 5G networks on the existing backbone of AWS' Graviton2 servers. It will also improve coverage through Local Zones, AWS' edge service. Does existing cloud infrastructure provide the coverage needed? Not yet, but it will become an instrumental way for cutting costs.
Flipping the switch
When all these pieces fall into place, we will have a high-speed, rich communications infrastructure that is as easy to use as flipping a switch or turning a faucet. We are not there yet, but through collaboration and innovation we will get there and likely faster than most think. If you have been thinking of an idea for 5G, we would very much like to hear from you: the foundation is being created now.
5G RAN for Dummies
5G is a new kind of platform that combines leading-edge technology innovations in 5G new radio (NR) air interface and 5G next-generation core network designs. This guide explores the exciting new market opportunities for mobile network operators (MNOs), equipment vendors, software developers, and other service providers.
Any re-use permitted for informational and non-commercial or personal use only.
Editorial Contact
Brian Fuller and Jack Melling
editorial@arm.com
Subscribe to Blogs and Podcasts
Get the latest blogs & podcasts direct from Arm