Blog
July 31, 2023
Cortex-R and the Next-generation of Vehicles
How the automotive industry is driving the success of Armv8-R, Cortex-R52 and Cortex-R52+.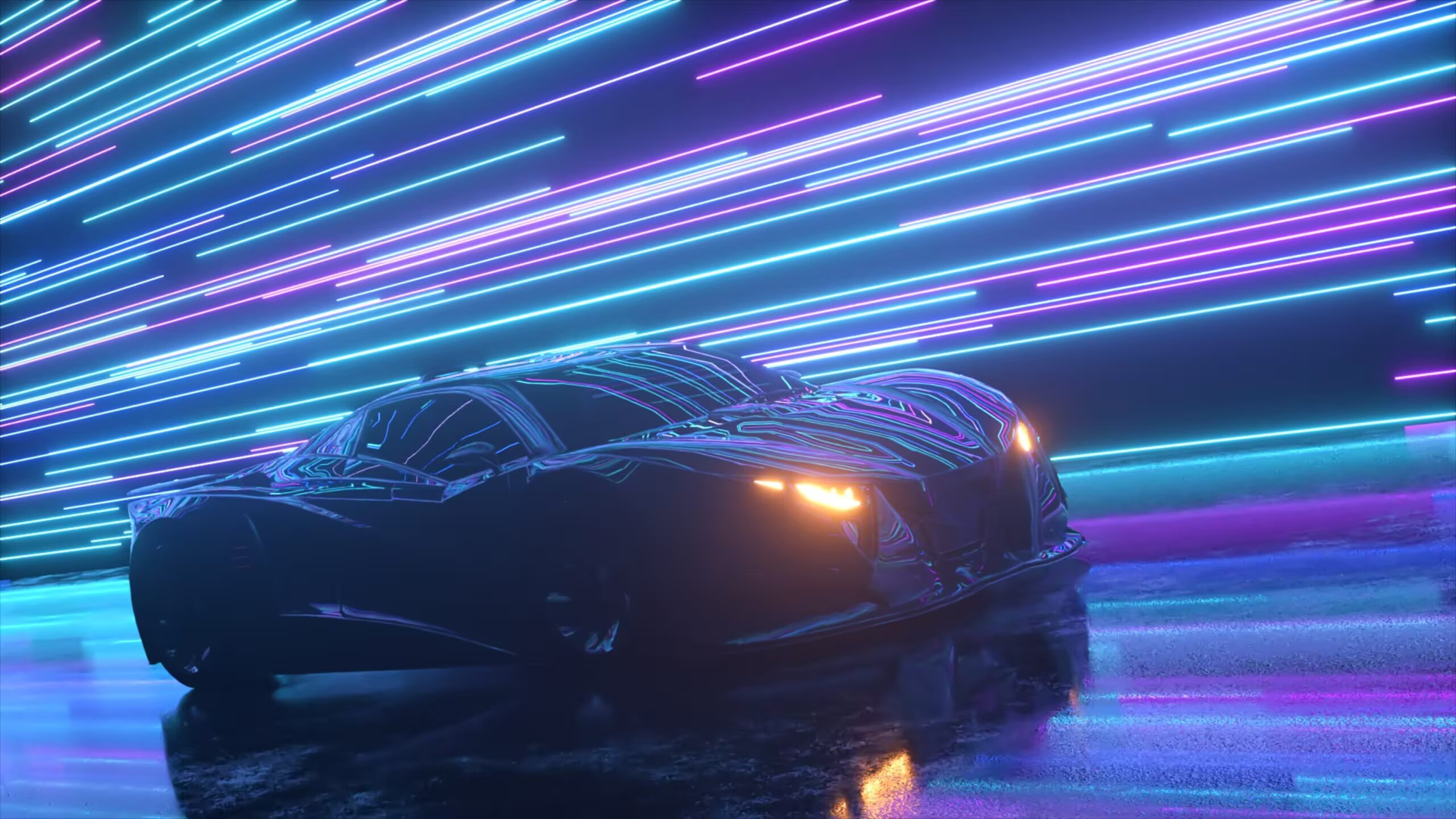 For automotive computing, Arm is perhaps most commonly known for performance IP products, like the Cortex-A CPU range. However, of equal importance in the automotive space is the Cortex-M architecture and family of processors for low-power workloads, as well as the Cortex-R architecture and processors for deterministic workloads.
Within the automotive industry, Cortex-R and specifically the Armv8-R architecture has emerged as the de-facto standard for high-end real-time computing. The versatility of the Cortex-R52 and Cortex-R52+ processors are seen as a big advantage among Arm's silicon partners in the automotive space, particularly with the rise of software-defined vehicles (SDVs).
How Cortex-R is used
Currently, Armv8-R is used in automotive silicon designs in two ways. Firstly, as the primary form of computing in MCU designs, and, secondly, as a real-time computing instance in the safety islands of heterogeneous system-on-chip (SoC) designs.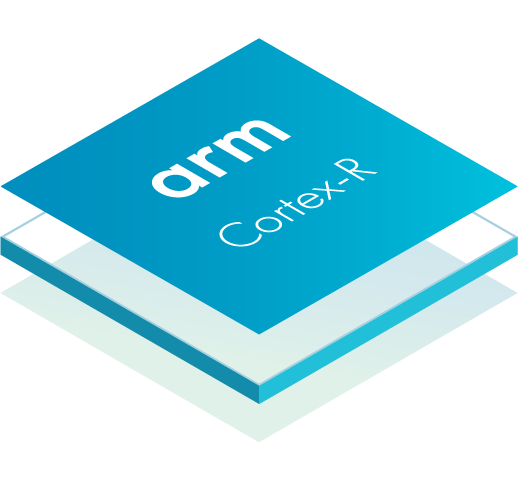 Cortex-R in MCU designs
Focusing on MCU designs, STMicroelectronics (STM) features up to six Arm Cortex-R52+ cores in its Stellar family of MCUs. These support next-generation vehicle architectures, which rely on broad "domain" controllers for areas like Drivetrain, Chassis and Advanced Driver Assistance Systems (ADAS). The adoption of Cortex-R52, which combines energy efficiency, performance and functional safety features, allows Stellar MCUs to meet demanding real-time and safety requirements that are helping to make autonomous driving and smart powertrain features a reality in modern SDVs.
Meanwhile, NXP's S32Z and S32E real-time processors also feature Cortex-R52 for more seamless software integration across the family of NXP S32 devices. With the emergence of SDVs, reducing software integration complexity and enhancing security and safety are front-of-mind for the entire automotive supply chain. Cortex-R52 enables software re-use across different automotive compute platforms, which saves time and costs for silicon vendors, Tier 1s and vehicle manufacturers.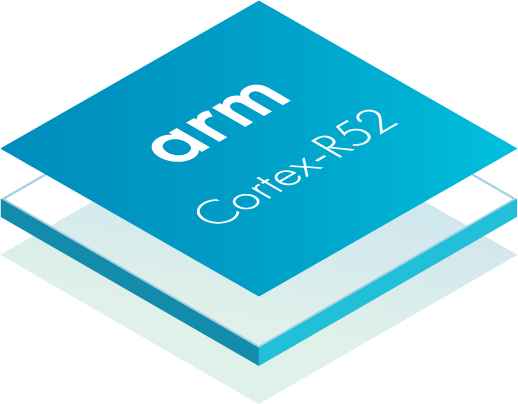 Cortex-R in the SoC and safety islands
Cortex-R52 supports the high performance, security and safety requirements for E/E architectures in modern vehicles. This is why various Arm partners have integrated the Cortex-R52 into their SoCs for vehicles, particularly as part of their safety islands. NVIDIA adopted lockstep Cortex-R52 processors into the safety island for its Orin SoC, which is designed for autonomous systems within vehicles. Meanwhile, Renesas integrated Cortex-R52 into its R-Car-S4 SoC for car to server communications. More recently at CES 2023, Ambarella, an edge AI semiconductor company, announced that it adopted lockstep pairs of Cortex-R52 processors into its CV3-AD685 automotive AI domain controller. As with the other automotive partners, safety remains a significant area of focus for Ambarella, with the CV3-AD685 targeting ASIL-B on the chip, and an ASIL-D safety island.
Best practice for Cortex-R integration
These known public designs from Arm's automotive partners come alongside 20 additional non-public IP licensees of Cortex-R52 and Cortex-R52+, with these partners using the IP to create further designs and platform developments. The high interest in the Armv8-R architecture and processors is leading to the automotive industry exploring ways on how to incorporate these computing elements into their silicon designs. This is why Arm released two whitepapers outlining best practices for Armv8-R device virtualization and Cortex-R52+ software consolidation as ways to support and help any interested parties.
There are wider considerations from the automotive industry about how real-time computing requirements will evolve within vehicles. This is what my colleague James Scobie and I recently explored in an article for ATZ Electronics, which also outlined how a secure, safe and scalable compute foundation is vital for evolving automotive EE-architectures.
The architecture and IP for real-time computing
Through the rise of SDVs, the Armv8-R architecture and Cortex-R52+ processors have become an integral product line for the automotive industry, particularly with SDVs driving greater computing complexity and higher compute workloads. The Armv8-R architecture and Cortex-R52 processors enable the performance, efficiency, safety, security and software requirements that are needed to deliver this next generation of vehicles. For real-time computing, Cortex-R is the technology of choice for the automotive industry.
Learn more about Cortex-R
For further information about the Cortex-R52 and Cortex-R52+ processors visit Arm.com.
Any re-use permitted for informational and non-commercial or personal use only.
Editorial Contact
Brian Fuller & Jack Melling
editorial@arm.com
Subscribe to Blogs and Podcasts
Get the latest blogs & podcasts direct from Arm