Blog
October 15, 2020
Hypergiant Pairs AI with Algae in Fight Against Climate Change
In the latest in Arm's Made Possible series, Hypergiant founder Ben Lamm explains how the Eos Bioreactor combines algae, AI and Arm technology to generate carbon dioxide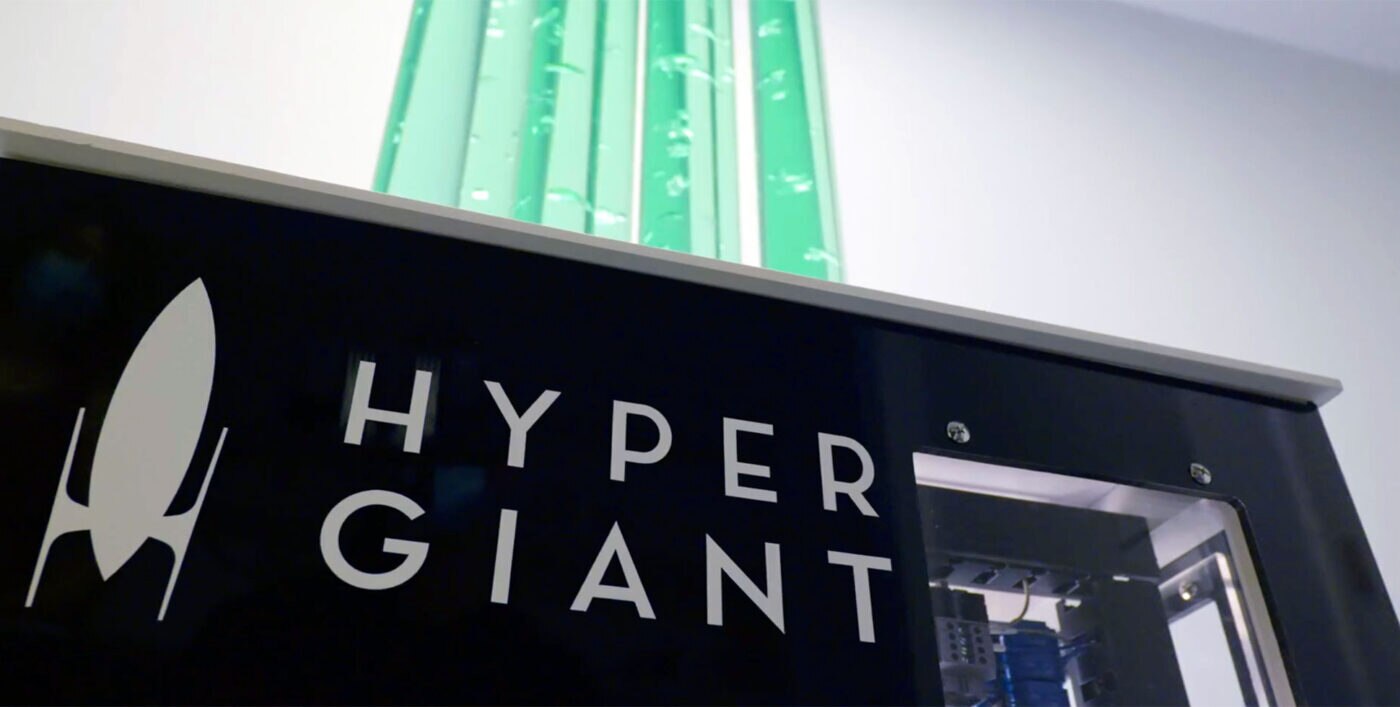 Many years spent leading businesses and watching consumer patterns has taught me that while many of us are prepared to accept that our carbon footprint is greater than it could be, far fewer of us are willing to cut back. The oft-cited solution is to plant more trees, but the optimal time to plant trees to address current climate was decades ago. Winning this fight requires more—a lot more—and that means a mix of solutions across a range of industries.
One such solution is the use of algae bioreactors to remove carbon dioxide (CO2) from the atmosphere. Clocking in at around 1.5 million years old, I like to think algae is the oldest answer to our most pressing modern question. When used in bioreactors, it can be 400 times more efficient at removing from the atmosphere than trees. Algae can endure a range of temperatures, oxygen or carbon dioxide concentrations, acidity, and turbidity, and is also responsible for producing about half the oxygen in our atmosphere. It's a 'superplant', through and through.
Experiments on cultivating algae stretch back as far as 1957, and the US government explored algae as a petroleum alternative from the 1970s to the 1990s. There is a company using wood fiber and algae to create biodegradable t-shirts for planet-conscious customers, and a creative duo of designers are using algae to create polymers to replace plastic in 3D printing. Leading "algae-preneuers" are finding innovative solutions to capture carbon, recycle the by-products, and invent new market products that take advantage of bioreactors and algae farms' environmental outputs.
All this to say that when the Hypergiant team decided to explore how we could improve bioreactors using AI, we were by no means the first to experiment with algae's priceless properties. However, we are among the first to add AI to the mix, solving current model deficiencies by optimizing algae growth, carbon capture, and algae output, as well as reducing the need for machine maintenance.
The result of our exploration is the Eos Bioreactor—a more intelligent, sustainable, efficient, manageable, and physically smaller bioreactor than other prototypes. It's a solution with the power to reduce planet-warming emissions by removing carbon from the atmosphere, as well as a vehicle for scaling algae production and creating solutions that are both good for the environment and good for the economy. And it's powered by Arm technology, which provides us the power and speed required for the optimal functioning of the Eos.
A quick biology lesson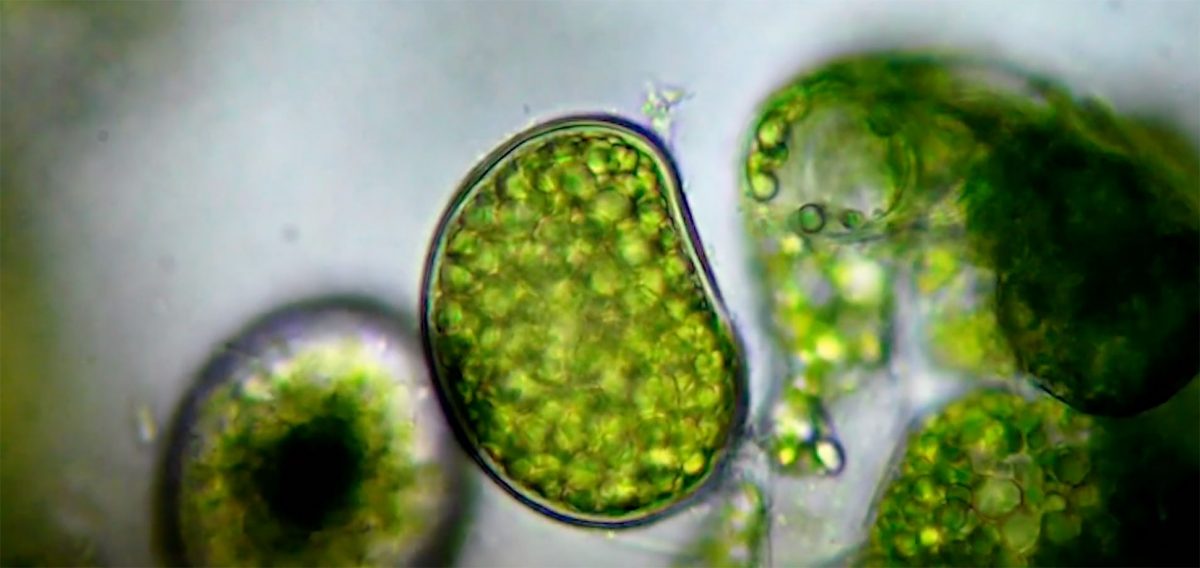 Algae needs three key elements to grow: carbon dioxide, light, and water. We know that algae has the highest sequestration and capture capacity when it receives a steady stream of CO2. It thrives in carbon-rich dirty air, which is why you'll often find it in HVAC units near exhaust and industrial pipes.
Algae can consume between 60 and 90 percent of the CO2 in air, which not only produces oxygen-rich air but biomass as well. This biomass can then be harvested and processed to create fuel, oils, nutrient-rich high-protein food sources, fertilizers, plastics, cosmetics, and more.
The Eos Bioreactor enables all of this within a controlled closed system: every part of the growth process is tightly controlled and optimized via machine learning (ML) to maximize CO2 consumption. Algae is analyzed regularly through a network of Arm-powered sensors in the bioreactor that help regulate factors such as light, temperature and pH.
Yesterday, today, and looking to tomorrow
As with all new products, there were challenges. For us, the most challenging hurdle was physical size. Most of the models available on the market today are huge industrial machines, but we wanted a product that would fit into commercial buildings. Luckily, we have some great robotics experts who helped us figure this out.
The reception to our Eos Bioreactor has been the biggest surprise of the journey so far. We knew we were creating something great, but we did not expect to hear from governments and businesses all over the world. And the response continues to grow. We were so honored to recently win a Fast Company award for the Eos Bioreactor as a Most Innovative Product and a slew of other design, innovation, and green tech awards throughout the year.
Officially launched in September 2019, the past year has seen the Eos get smarter and more efficient. As expected with AI, the more data we gather over time, the better we can streamline the algorithm, the better we can manipulate the factors that lead to optimal conditions for CO2 sequestration. This momentum will helps us reach out goal of securing enterprise partners looking for a way to cut their carbon emissions. For us, this goal need to happen in the next few years. Much longer than that, and we've already lost the battle we've been working so hard to fight.
But it's not just about us. In the next five years we need to see our solution—and all solutions addressing climate change—reaching mainstream adoption. This moment in time is about companies doing everything in their power to reach net-zero carbon and enable a better world using technology. The time is now for us all to do something. Business leaders can't just talk about change, we need to actively pursue change. And that means committing time, money, energy, and people to the problem.
Any re-use permitted for informational and non-commercial or personal use only.
Editorial Contact
Brian Fuller and Jack Melling
editorial@arm.com
Subscribe to Blogs and Podcasts
Get the latest blogs & podcasts direct from Arm