News
April 24, 2019
Arm and Docker: Better Together
Arm® Neoverse™ is about so much more than CPU cores. It's about building the infrastructure foundation for a world of 1 trillion intelligent devices.
By Mohamed Awad,
SVP and GM of the Infrastructure Business,
Arm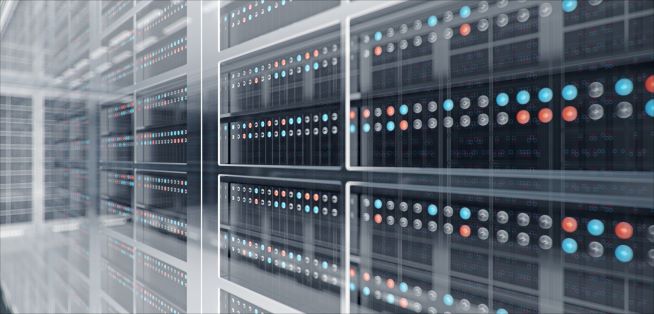 By Mohamed Awad, vice president of marketing, Infrastructure Line of Business, Arm
Arm® Neoverse™ is about so much more than CPU cores.  It's about building the infrastructure foundation for a world of 1 trillion intelligent devices. The days of relying only on legacy general-purpose compute servers in some far-off data center for all our compute needs are quickly coming to an end. Put simply: a trillion devices will create more data than can be reasonably transported and processed centrally by a single general-purpose architecture.
In order to keep up with the demands of all these intelligent endpoints, the infrastructure is becoming more heterogeneous and distributed.   Compute is more fit for purpose, happening when and where it's needed for maximum performance and efficiency.  This is why AWS launched Amazon EC2 A1 instances powered by AWS Graviton Processors that feature 64-bit Arm Neoverse cores and custom silicon designed by AWS. It is also why we launched the Neoverse N1 and Neoverse E1 platforms, which were designed specifically to meet the increasing needs of infrastructure.  At Arm, we have a unique perspective on how this new scalable infrastructure will need to be architected, rooted in our presence from the farthest embedded endpoint, through the edge, and into the hyperscale data center server.
It is this perspective and presence that allows us to think holistically about the challenges ahead.  All of the compute nodes in a system will have to work together to constantly filter, analyze and react to the magnitude of data generated by all those intelligent devices.  Workloads will need to be deployed quickly and managed across different hardware platforms, but developers will demand that the hardware complexity is abstracted so that they can focus on what really matters — creating great experiences.
It's for this reason and more that we are thrilled to announce a strategic partnership with Docker!  Our partnership is about unifying a diverse set of devices, from IoT endpoints to the edge of the network, to the heart of the data center.  We are combining the power of our shared perspective, vision, and technology so that our ecosystems can create a scalable, heterogeneous, and distributed infrastructure.
We will start by providing the first frictionless, cloud-native, unified software development and delivery model designed specifically for cloud, edge, and IoT devices that equally benefits individual developers and enterprises alike. For the Docker ecosystem, it's about giving choice to the nearly two-million cloud native developers actively using Docker Desktop. With today's announcement, we enable all of them to instantly become Arm developers, targeting everything from an embedded endpoint to an Arm Neoverse server in the cloud, using the same PC or Mac development environment they have always used.
For the Arm ecosystem, this product is about enabling the millions of developers already developing on Arm to easily adopt the benefits of cloud native development for a wide range of use cases.   We have drastically simplified the development flow for those looking to realize the benefits of moving existing cloud native workloads to Neoverse servers.   At the same time, we have also enabled IoT and embedded developers to leverage the portability and scalability that comes with using Docker.
By bringing together the Arm and Docker development communities, we have given millions of developers the ability to seamlessly build and deploy cloud native applications targeting billions of devices. All without having to buy any special hardware.
In some cases, the result will be that enterprise IT professionals can quickly and easily deploy new services, on things like security cameras, industrial automation equipment, and embedded gateways.   In other cases, it will mean access to lower cost and more efficient infrastructure. Traditional cloud-based server workloads will have simplified access to things like EC2 A1 instances that feature Arm Neoverse cores, which AWS says saves its customers up to 45% over other architectures.
This announcement is the result of our multi-year investment in the development community, software ecosystem, and the over 400 open source projects we actively contribute to.   That long-term dedication to infrastructure is why most of the official images on DockerHub already support Arm and why every week there are about 200 million container images pulled from DockerHub that can also be downloaded for Arm. It is also why we are so excited about our partnership with Docker which will continue to innovate around lifecycle management, distributed workload management, heterogeneous compute, and security.
Creating a completely seamless development environment for infrastructure has always been a priority, and as we move closer and closer to a world of 1 trillion devices it is more important than ever.
If you're headed to DockerCon, come hear more about our work with Docker during the opening keynote on Tuesday April 30th and don't forget to stop by the Arm booth (#P1) to see a demo. You will also be able to sign up for tech preview that will be made available during the week of DockerCon.
Congratulations to both the Docker and Arm teams!
Any re-use permitted for informational and non-commercial or personal use only.
Media Contacts
Kristen Ray
Director Public Relations, Arm
kristen.ray@arm.com
+1 (512) 939-9877
Media & Analyst News Alerts
Get the latest media & analyst news direct from Arm