News
September 18, 2018
Arm Delivers Production-ready Open-source Bluetooth Low Energy Software Stack to Unleash IoT Innovation
Arm provides faster IoT development and flexibility through the portable, open source Cordio Bluetooth 5 Stack pre-integrated with Mbed OS.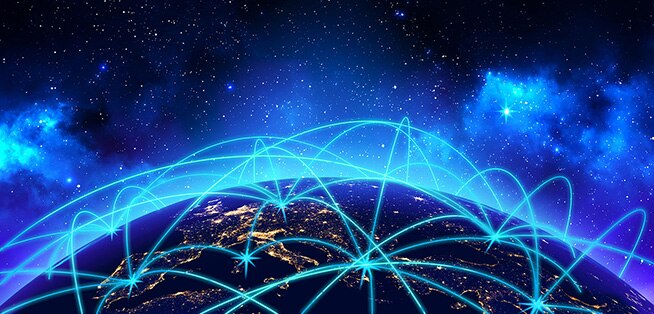 By Zach Shelby, vice president of developers, IoT Services Group, Arm

News Highlights:
Bluetooth 5 qualified Mbed Cordio Stack brings latest features to 350,000+ Mbed developer ecosystem
Arm provides faster IoT development and flexibility through the portable, open source Cordio Bluetooth 5 Stack pre-integrated with Mbed OS
Bluetooth 5 is critical in enabling IoT transformation across logistics, connected buildings, smart cities, retail and more
Bluetooth Low Energy (BLE) is quickly becoming the Internet of Things (IoT) connectivity protocol of choice for a variety of use cases, including smart lighting, smart cities and asset tracking, where low-cost, power consumption and small footprint are fundamental requirements. According to the 2018 Bluetooth Market Update, there will be more than 5 billion Bluetooth device shipments by 2022, with 97% of them containing Bluetooth Low Energy technology. The advances in Bluetooth 5 technology, along with the introduction of Bluetooth Mesh are driving new market opportunities across building automation, sensor networks, and other IoT solutions.
However, we as an industry still need to make it easier and more secure for organizations and developers to add BLE to their IoT devices to drive adoption levels to new heights. The Arm Cordio BLE Stack, continues to push the envelope in enabling developers to build-in the right IoT connectivity solution for their application and market. To further enhance our developer support, today at Bluetooth World, we are launching Arm Mbed Cordio Stack , the world's first open-source, fully-qualified and production-ready Bluetooth Low Energy software stack, which gives developers even more flexibility in developing new IoT solutions with BLE connectivity.
Bluetooth 5 supports 2x the data rate, 4x the range and 8x the broadcast capability compared to the previous version, Bluetooth 4.2. We have integrated our Arm Cordio BLE stack with our free, open-source embedded operating system, Mbed OS. Our 350,000+ Mbed developer ecosystem can initially innovate through a full Bluetooth 5 stack as well as get forthcoming access to Bluetooth Mesh through Mbed OS.
For silicon partners, the solution gives them access to a full-featured, production-ready Bluetooth 5 stack as part of their Mbed OS offering and the ability to port to additional platforms. Having complete open source access to the stack, removes the risk of relying on a stack vendor, and allows them to meet changing requirements where full source code availability is critical.
The addition of Bluetooth 5 to an already robust set of Mbed OS connectivity options (Thread, Wi-Fi, 6LoWPAN, LoRa, cellular) enables developers to build the flexible, secure and connected IoT solutions best suited for their markets. These devices can then be securely connected and managed through the Pelion IoT Platform, further reducing the complexity of implementing and driving value from IoT. Arm is opening up the market to a wider range of developers and organizations, enabling partners to focus on innovation, differentiation and adding value through their IoT solutions.
Visit our booth at Bluetooth World (Booth #223) to see demos, and check out my Bluetooth World keynote on Tuesday, September 18 at 10:15a.m. PT on "Bluetooth and innovation unleashed". Also, IoT developers make sure to join us at our 3rd annual developer summit, Mbed Connect 2018 on October 16 in San Jose, CA at Arm TechCon. Register here, to get insight from leading experts, and get hands-on experience with the latest tools, boards and technologies in IoT development.
The Arm Mbed Cordio Stack is now available globally. Arm Mbed Cordio Bluetooth Mesh will be available in CY Q1 2019.
Any re-use permitted for informational and non-commercial or personal use only.
Media Contacts
Evan Tamura
Director PR and AR, Arm
Evan.tamura@arm.com
+1 (714) 349-2301
Media & Analyst News Alerts
Get the latest media & analyst news direct from Arm