News
October 31, 2016
ARM Meets Generation Z Demand for Richer Mobile VR and 4K Streaming Experiences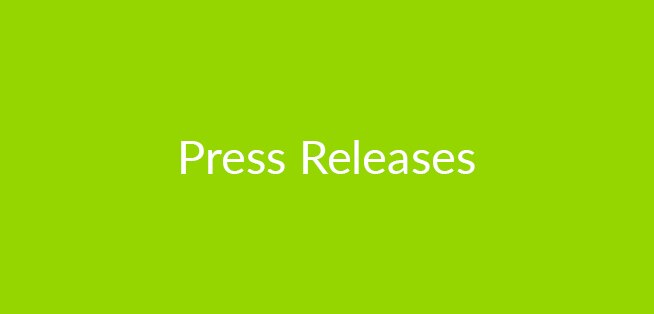 News Highlights:
A multi-standard video processor with VP9 encode, ARM® Mali™-V61 addresses increasing demand for enhanced real-time video performance
Vulkan-enabled ARM Mali-G51 graphics processor extends new Bifrost architecture to mainstream devices to enable more compelling user experiences
ARM has launched two new products designed to address Generation Z and mainstream demands for more immersive and interactive visual content on mobile devices. The two new products are; the Mali-V61 video processing unit (VPU) for stunning, real-time 4K120 video performance with impressive efficiency and scalability and the Mali-G51 graphics processing unit (GPU), ARM's most area-efficient and energy-efficient GPU to date.
"The cost and visual experience a device delivers are key purchasing factors for Generation Z and mainstream mobile users," said James McNiven, general manager for CPU and media processing groups, ARM. "Our latest Mali video and graphics IP suite meets this demand by offering immersive VR, gaming and compliance with real-time video standards. This is a system-level media solution that enables developers to balance performance, efficiency and cost control."
Mali-V61: Addressing real-time video applications for Generation Z
The Mali-V61 delivers the most efficient 4K live streaming for real-time video applications such as Facebook Live and Periscope. The live streaming advantages of the Mali-V61 are enabled by a 50 percent bit-rate saving over previous generation codecs to enable efficient transmission of high definition content. The Mali-V61 also scales from 1080p60 on a single core, up to 4K120 on multiple cores, providing the highest definition streaming on any mobile device, from premium through mainstream to entry level.
Inclusion of VP9 encode in the Mali-V61 enables the ecosystem to future-proof silicon and devices, as VP9 encode is soon expected to be a requirement in Android and Google apps. The Mali-V61 VPU is the only multi-standard codec featuring high quality HEVC and VP9 encode in a single scalable IP block.
Mali-G51: Enabling premium features and VR on mainstream devices
Consumers purchasing mainstream smartphones expect enhanced functionality and access to features including low power VR such as virtual spaces, superior everyday gaming, AR and fast browsing. Based on ARM's new Bifrost architecture which has been updated to include a redesigned texturing unit with double the throughput, the Mali-G51 GPU enables these use cases, bringing premium graphics to mainstream mobile devices.
"We're now seeing demand for mainstream devices to cater for not only complex UIs and casual gaming but also low power VR and virtual spaces applications," said Shen Li, General Manager, Joint Development Product Centre, Tencent Games. "To meet these requirements a mainstream GPU needs a balance of area and energy efficiency, all within the smallest silicon area, in order to reduce costs for this competitive, high-volume segment."
Mali-G51 is ARM's smallest and most efficient Vulkan-enabled GPU for screen resolutions up to 4K. The processor delivers up to 60 percent more performance per square mm and is up to 60 percent more energy-efficient than its predecessor, the Mali-T830 GPU. Mali-G51 is also 30 percent smaller, reducing the cost of manufacturing high-volume chips while enabling it to address more high-performance use cases.
The ARM Mali Multimedia Suite: Better together
Both the Mali-V61 VPU and the Mali-G51 GPU are designed to seamlessly interact as part of the wider Mali Multimedia Suite and ARM Cortex®-A processors. The Mali Multimedia Suite includes graphics, video and display processors enabling simpler integration and faster time to market for partners.
Mali-V61 and Mali-G51 are available to license now and both processors support ARM initiatives such as the new version, v1.2, of ARM Frame Buffer Compression (AFBC), to deliver increased bandwidth savings, and ARM TrustZone® technology to enable a secure foundation for consumer products.
Any re-use permitted for informational and non-commercial or personal use only.
Media & Analyst News Alerts
Get the latest media & analyst news direct from Arm