News
October 17, 2023
Harnessing the Power of the Ecosystem in the Era of Custom Silicon on Arm
By Mohamed Awad,
SVP and GM of the Infrastructure Business,
Arm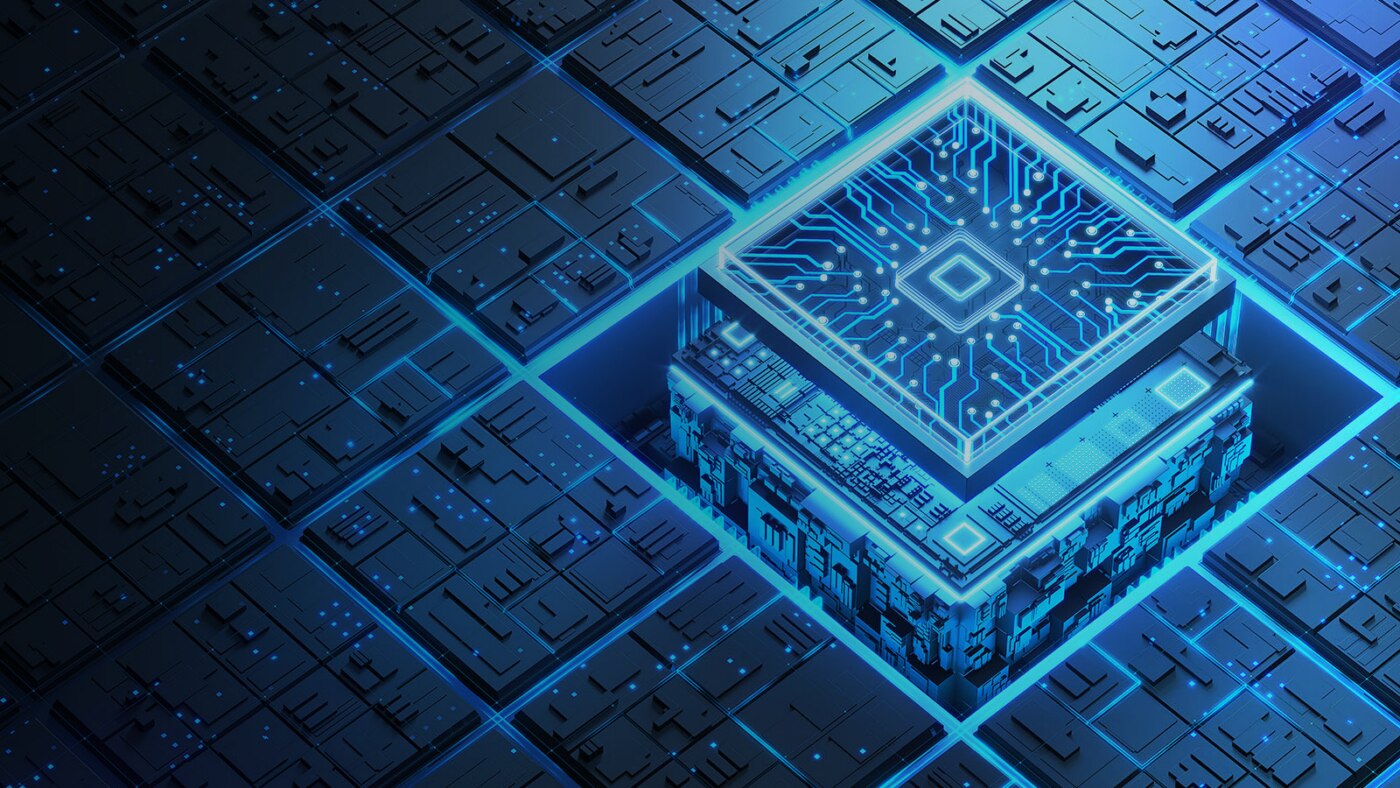 By Mohamed Awad, SVP and GM, Infrastructure Line of Business
The world's insatiable demand for compute will only continue to accelerate with the proliferation of AI. The need to process massive amounts of data gathered and transmitted by billions of devices is challenging the industry to innovate in a more specialized way. The rising cost and complexity of SoC design compounds this pressure and is driving the demand for more affordable, efficient, and performant solutions.
From AI to 5G, cloud data centers to the edge, the technology leaders building the next era of computing infrastructure are turning to custom silicon to unlock the specialized processing they need to scale.
We answered this call by introducing Arm Neoverse Compute Subsystems (CSS), a faster, lower-risk path to custom silicon for infrastructure. Neoverse CSS provides Arm technology in a new way, delivering pre-integrated and pre-verified solutions that bring more value than discrete IP to our partners. We are lowering the cost of development and accelerating time to market while allowing our partners the flexibility to focus their resources on innovation and differentiation. Partners can quickly leverage Neoverse CSS to design SoCs that are custom-built and optimized for their specific use cases.
Today we're taking another step forward by bringing the wider semiconductor industry together to innovate around Arm's foundational compute subsystems with Arm Total Design, an ecosystem committed to frictionless delivery of custom SoCs based on Neoverse CSS. It unites industry leaders – ASIC design houses, IP vendors, EDA tool providers, foundries, and firmware developers – to accelerate and simplify the development of Neoverse CSS-based systems. Partners within the Arm Total Design ecosystem will benefit from preferential access to Neoverse CSS, enabling them to innovate, drive rapid time to market, and lower the cost and friction of building custom silicon, for everyone.
Enabling the Arm ecosystem for every stage of silicon development
With Arm Total Design, we're engaging critical ecosystem expertise at every stage of SoC development to make specialized solutions based on Arm Neoverse widely available across the infrastructure, including AI, cloud, networking, edge, and more. Together we are delivering:
Pre-integrated, validated IP and EDA tools from partners like Cadence, Rambus, and Synopsys to help accelerate silicon design and the integration of things like memory, security, and peripherals
Design services from partners including ADTechnology, Alphawave Semi, Broadcom, Capgemini, Faraday, Socionext, and Sondrel, who are ready to support the ecosystem with expertise on Neoverse CSS, other Arm IP and methodology
Technology optimized for leading-edge process nodes and advanced packaging techniques from foundry partners, including Intel Foundry Services and TSMC
Commercial software and firmware support for Neoverse CSS from leading infrastructure firmware providers like AMI
Working with this initial group of leaders, we are empowering the entire industry to rapidly innovate on Neoverse CSS and take advantage of a massive infrastructure software ecosystem that has resulted from over two decades of investment from Arm and its partners. Arm Total Design means that ASIC design houses can have designs started and on-the-shelf ready to go, IP vendors can pre-integrate, pre-validate, and pre-optimize advanced IP for Neoverse CSS, EDA partners can ensure seamless support into the most advanced tools and flows in order to streamline SoC design, commercial firmware solutions can be developed long before silicon availability, and Neoverse CSS designs will be specifically optimized to take advantage of leading-edge process nodes.
No other ecosystem does more to accelerate time to market and lower the cost of creating performant, efficient custom silicon.
Better together for the next chapter of computing infrastructure
In addition to unlocking greater accessibility to custom silicon, Neoverse CSS is also evolving to support emerging chiplet technology. By collaborating with Arm Total Design members and the broader ecosystem on AMBA CHI C2C, UCIe and other initiatives, Arm is facilitating industry-wide alignment on the fundamental interfaces and system architectures that will enable innovation around multi-die chiplet SoC designs. One great example is the multi-core CPU chiplet from Socionext, which adopts Neoverse CSS technology and is being developed on TSMC 2nm to target server CPUs, data center AI edge servers, and 5/6G infrastructure.
From hardware and software partners to foundries and leaders in EDA technology, the Arm Total Design ecosystem is bringing expertise from across the semiconductor design and manufacturing industry to accelerate the path to custom, workload-optimized silicon. Working together, we will ensure broad accessibility to performant, efficient solutions that will help meet the insatiable demand of an AI-accelerated future.
Supporting partner quotes
ADTechnology
"We are honored to be one of exclusive partners of Arm Total Design. Today's design customers are looking to bring ever more complex designs to market, more quickly and with minimal risk. Through Arm Total Design, we are able to offer our customers the powerful Neoverse platform as a foundation for pursuing their custom silicon ambition." JK Park, CEO of ADTechnology
Alphawave Semi
"The emergence of generative AI is fundamentally transforming data center compute and connectivity, ushering in a new era of high-performance, energy-efficient custom silicon, empowered by chiplet technologies and finely tuned for specific use cases. We are very excited to be part of Arm Total Design because it opens new opportunities for Alphawave Semi to deliver unprecedented levels of compute performance, flexibility, and scalability to our hyperscaler and data-infrastructure customers. By combining Arm Neoverse CSS with Alphawave Semi's most advanced high-speed connectivity IP and chiplet platforms, we can deliver tailored, custom silicon and chiplets to our mutual customers." Mohit Gupta, SVP and GM, Custom Silicon and IP, Alphawave Semi
AMI
"We are thrilled to be among the top partners in the Arm Total Design program, providing foundational firmware for Arm Neoverse CSS. This collaboration underscores our commitment to accelerating adoption of Arm Neoverse technology and growing its ecosystem." Sanjoy Maity, CEO, AMI
Broadcom
"As a global technology leader that designs, develops, and supplies semiconductor and infrastructure solutions, Broadcom has developed a strong partnership with Arm and is excited to continue collaborating on accelerating delivery of custom SoCs across cloud, data center, networking, and AI markets. We welcome the opportunity to participate in Arm's Total Design program to help usher in an era of heterogenous computing." Frank Ostojic, Senior Vice President and General Manager, ASIC Products Division, Broadcom
Cadence
"Customers are always accelerating the pace of innovation, Arm Total Design provides the foundation needed to rapidly develop SoCs based on Arm architectures. Through our expanded collaboration with Arm, customers have access to a wide range of tools and solutions to assist with developing Neoverse-based designs. With Arm's compute subsystem designs and Cadence AI-driven solutions, mutual customers can accelerate the development of their Arm-based SoC designs." Paul Cunningham, senior vice president and general manager of the System & Verification Group at Cadence
Capgemini
"Arm and Capgemini share a common vision of democratizing access to technology to empower the creation of intelligent devices and services. At the heart of every digital solution lies the foundation of silicon engineering – it all begins with a chip. Arm Total Design is a key avenue to turn this vision into reality, and we are happy to have earned Arm's trust to contribute to it. Arm's ecosystem possesses a unique ability to drive the custom silicon revolution. As Capgemini is one of the world's largest semiconductor experts, with a wealth of experience in advanced geometries and complex architectures, we will work closely with Arm to not just envision the future but to actively shape it!" William Rozé, CEO of Capgemini Engineering, member of Capgemini's Group Executive Board
Intel Foundry Services
"Industry collaboration is critical to success in bringing modern, workload optimized SoC designs to market in this increasingly complex compute landscape. Intel's participation in Arm Total Design highlights our ongoing commitment to enabling Neoverse CSS-based designs for IFS customers." Gus Yeung, CVP & IFS CTO, Systems Foundry Engineering, Intel Foundry Service
Faraday
"We are delighted to be a reliable partner for Arm Total Design. Faraday is well-positioned to meet all IC design requirements in the market by leveraging our extensive expertise in Arm-based SoC design, CPU subsystem integration, 2.5D/3D advanced packaging, and our unique evaluation platform solutions across different process nodes and applications. Faraday's comprehensive turnkey service will pave the way for the creation of cutting-edge cloud, HPC, and AI products that march toward superior performance and extraordinary innovation." Flash Lin, COO of Faraday
Rambus
"As the complexity of high-performance silicon for data center compute and infrastructure networks continues to rise to meet the needs of advanced workloads, it's critical that the ecosystem works together to ease the implementation of these advanced chips. We're proud to be a member of Arm Total Design to help accelerate our customers' timeline to production silicon by supplying them with best-in-class high performance interface controller and security IP designs." Neeraj Paliwal, GM of Silicon IP at Rambus
Socionext
"As a leading provider of custom SoCs for global hyperscale data center, networking and automotive customers with its distinctive "Solution SoC" business model, Socionext is excited to bring its strong design expertise to Arm Total Design. Socionext's long history of innovation with leading Arm IP's, coupled with its strong partner network, is the perfect complement to Arm Total Design for developing advanced custom SoCs in the latest foundry process nodes." Hisato Yoshida, Corporate Executive Vice President and the Head of Global Development Group at Socionext
Sondrel
"Sondrel is proud to be an active partner of Arm Total Design. These new, high-end cores play to our ability to design high performance, complex ASIC for infrastructure and datacenter applications that will be crucial for customers wanting to rapidly bring their products to market. As a long-standing Arm partner, we look forward to collaborating with Arm to help customers by turning their innovative ideas into silicon." Graham Curren, CEO, Sondrel
Synopsys
"The future of chip design is driving incredible innovations that will rely on a robust software-to-silicon approach to realize its full potential. Our strong, decades long collaboration with Arm has been the bedrock that has enabled our mutual customers to successfully design and verify Arm-based SoCs benefiting from our highly differentiated offerings in Synopsys' broad IP portfolio, hardware-assisted verification solutions, and Synopsys.ai™ full-stack AI-driven EDA suite. As a keystone member of Arm Total Design, Synopsys is committed to help semiconductor designers accelerate development of innovative, performance- and power-efficient SoCs for advanced-node infrastructure and data center applications." Shankar Krishnamoorthy, General Manager of the EDA Group at Synopsys
TSMC
"We've been partnered with Arm for more than a decade and the strong collaboration between Arm and TSMC has fundamentally advanced the industry, continuously pushing the envelope on computing innovation. We're pleased with the introduction of Arm Neoverse Compute Subsystems (CSS) and can't wait to see the innovations our mutual customers can launch quickly using Arm's solutions optimized with TSMC's most advanced process and 3DFabric technologies to reach an entirely new level of performance and power efficiency for the next-generation AI, HPC, and mobile applications." Dan Kochpatcharin, Head of the Design Infrastructure Management Division, TSMC
Additional resources:
About Arm
Arm technology is building the future of computing. Our energy-efficient processor designs and software platforms have enabled advanced computing in more than 250 billion chips and our technologies securely power products from the sensor to the smartphone and the supercomputer. Together with 1,000+ technology partners, we are enabling artificial intelligence to work everywhere, and in cybersecurity, we are delivering the foundation for trust in the digital world – from chip to cloud. The future is being built on Arm.

All information is provided "as is" and without warranty or representation. This document may be shared freely, attributed and unmodified. Arm is a registered trademark of Arm Limited (or its subsidiaries). All brands or product names are the property of their respective holders. © 1995-2023 Arm Group.
Any re-use permitted for informational and non-commercial or personal use only.
Media Contacts
Kristen Ray
Senior Director, External Communications
kristen.ray@arm.com
+1 (512) 939-9877
Media & Analyst News Alerts
Get the latest media & analyst news direct from Arm