News
October 8, 2019
Collaborating for an Autonomous Future: Arm and Industry Leaders Establish the Autonomous Vehicle Computing Consortium
Arm and other leading companies from the automotive and computing industries have announced the Autonomous Vehicle Computing Consortium (AVCC), a collaborative effort toward making fully self-driving.
By Dipti Vachani,
SVP and GM of the Automotive Line of Business,
Arm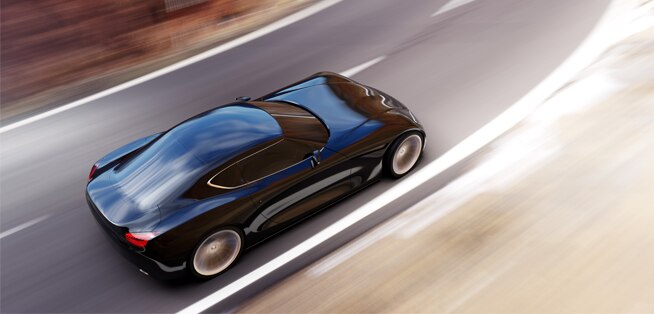 By Dipti Vachani, senior vice president and general manager, Automotive and IoT Line of Business
Mobility will play a critical role in addressing some of the most pressing challenges society faces globally today, from urbanization and an aging population to higher levels of pollution and congestion. Technology is evolving to help to overcome these challenges and new approaches to transport are emerging, spurred by innovation in autonomy, electrification, smart infrastructure, shared services and connectivity. Advanced Driver Assistance Systems are already saving lives of drivers, passengers and pedestrians around the world, and the dream of self-driving vehicles now seems to be within our capabilities, bringing with it the potential for safer roads, more accessible mobility for all, and more sustainable cities.
But delivering autonomous vehicles is not something that one company can do on its own – it requires collaboration at an industry level. This morning at Arm TechCon in San Jose, I had the pleasure of announcing a significant new initiative that takes us one step closer to this goal: Arm is a founding member of the Autonomous Vehicle Computing Consortium (AVCC) a new group of industry leaders focused on accelerating the delivery of safer and affordable autonomous vehicles at scale. Members of the AVCC include General Motors, Toyota, DENSO, Continental, Bosch, NXP and Nvidia.
The AVCC: Accelerating the delivery of safe and affordable autonomous vehicles at scale
How do you make deployable autonomous vehicles a reality? By listening, learning, and taking action. There are significant challenges to deployment that include ultra-high-performance computing within the power, thermal and size constraints of a vehicle to operate a large and sophisticated autonomous software stack.
The AVCC understands the technological complexities and obstacles that need to be overcome for the deployment of autonomous vehicles and aims to work together to deliver a conceptual compute platform that addresses these challenges. The group brings together a unique combination of expertise and a shared goal, and our first objective will be to define a reference architecture and platform to meet autonomous performance goals within the practical and economical deployment constraints of a vehicle. This computing platform will be designed specifically to move today's prototype systems to deployment at scale. We will also develop the requirements for software APIs for each building block in an autonomous system.
Putting innovation in the driving seat
Driving, and especially commuting on today's roads can be one of the most stressful parts of the day, dealing with overcrowded, congested roads full of distracted drivers. Heading home from the office through heavy traffic recently, I was struck by the idea that in just a few years' time the view from my windshield might be completely different than what it is today. Imagine a world where vehicles are able to perceive their dynamically changing environment, communicate seamlessly with each other, roadside infrastructure and digital services networks, while transporting their occupants – or even cargo – safely and autonomously. Drivers will become passengers, free to utilize their time productively for leisure or work, vehicles will become on-the-move content consumption platforms, and mobility will become both safer and much more sustainable.
Arm is thrilled to be joining other automotive industry leaders as we collaborate to take the industry one step closer to a future in which autonomous vehicles not only remove a lot of the stress that traveling and commuting creates today, but also play a major role in tackling much broader societal challenges. Stay tuned for new developments as this exciting initiative grows!
Any re-use permitted for informational and non-commercial or personal use only.
Media Contacts
Alex Harrod
Senior Director Public Relations, Arm
Alexandra.Harrod@arm.com
+44 7795 363057
Media & Analyst News Alerts
Get the latest media & analyst news direct from Arm