News
May 27, 2019
Delivering Next-generation AI Experiences for the 5G World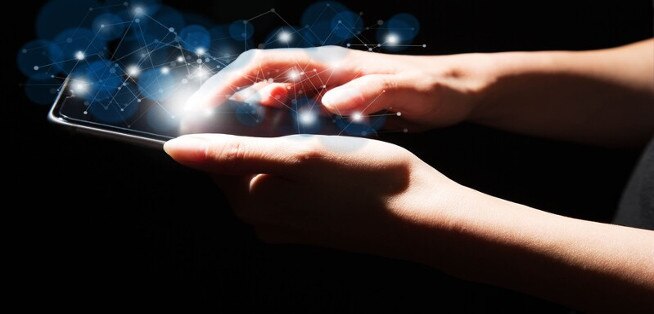 By Rene Haas, President, IPG, Arm
News Highlights:
Arm Cortex-A77 CPU: redefining mobile performance with 20% IPC improvements
Arm Mali-G77 GPU: all new Valhall architecture for premium mobile experiences, delivering high-end graphics at increased efficiency
Arm Machine Learning (ML) processor: delivering best-in-class efficiency with up to 5 TOPs/W and a robust software ecosystem
Over the past 12+ months here at Arm we have delivered several new solutions which scale from the edge of the network to the cloud. These include Arm's Project Trillium, Arm® Neoverse™, two new Automotive Enhanced processors with new safety features, and our Pelion IoT platform for securely managing IoT devices.
These new solutions highlight how Arm is investing to enable the convergence of 5G, IoT, artificial intelligence (AI) and autonomous driving. We also continue to strengthen our commitment to enabling mobile innovation every year. Whether it's delivering new levels of performance for your always-on, always-connected laptops or more ML performance to your most trusted and secure compute companion, the smartphone, our new suite of mobile IP we're announcing today was designed for all of the above and more.
Your premium smartphone in 2020
Every new smartphone experience begins with more hardware performance and features that enable developers to unleash further software innovation. For them, the CPU is more critical than ever as it handles general-compute tasks, as well as much of the device's ML compute which must scale beyond today's limits. The same holds true for more immersive untethered AR/VR applications, and HD gaming on the go. Here's an overview of the benefits delivered by our new premium mobile IP.
Cortex-A77: Redefined mobile device performance
The new Arm Cortex®-A77 CPU delivers advanced ML and AR/VR experiences thanks to a 20% IPC performance improvement over Cortex-A76 devices. In fact, through a combination of hardware and software optimizations, the past two generations of Cortex-A7x series processors (Cortex-A76 and Cortex-A77) have increased overall ML performance by 35x. The new Cortex-A77 CPU underpins Arm's continued push for performance and best-in-class efficiency within smartphone power budgets with performance comparable to today's mainstream notebooks.
For more technical details on the Cortex-A77, visit our blog.
Mali-G77: New architecture, game-changing performance
In 2019, we expect to see the global games market generate nearly $150 billion, making it one of the largest revenue markets worldwide and a key driver in increasing compute demands. The Arm Mali™-G77 GPU meets that challenge with the brand-new Valhall architecture delivering a nearly 40% performance improvement over the previous Mali-G76 in devices today. Mali-G77 also boasts key microarchitecture enhancements including engine, texture pipes, and load store caches, which achieve 30% better energy efficiency and 30% more performance density*.
On top of that, Mali-G77 also brings a 60% improvement to machine learning performance, which significantly boosts inference and neural net (NN) performance for advanced on-device intelligence. These generational enhancements provide developers with more performance capability to design more immersive games for the mobile app ecosystem.
For more technical details on the Mali-G77, visit our blog.
Arm ML: Best-in-class efficiency for unleashing AI performance across the ecosystem
Earlier I mentioned Project Trillium, a heterogeneous ML compute platform which includes the Arm ML processor and our open-source Arm NN software framework, which is now shipping in more than 250 million Android devices. As ML use cases become more demanding, developers are increasingly looking for ways to take advantage of dedicated neural processors (NPUs). Since we announced Project Trillium last year, we've made enhancements to our ML processor including increasing energy efficiency by more than 2x up to 5 TOPs/W, improving memory compression techniques up to 3x, and scaling to peak next-generation performance up to 8-cores for up to 32 TOP/s.
For more technical details on the Arm ML processor, visit our blog.
A Total Compute approach
Looking ahead, perhaps one of the biggest challenges we face today is the number of different solutions available in the market. A seemingly endless list of software options and hardware architectures amplifies the ecosystem fragmentation, making scalability from edge to cloud very difficult. Not to mention, it's increasingly difficult for developers and for the adoption of new technologies. 5G will demand performance and efficiency, which means we need a common architecture to ease design and deployment. To truly unlock the next generation of immersive experiences, each building block must be optimized to work together with a common toolchain that allows developers easy access to performance, and only Arm can provide every piece of IP needed for a total compute solution. Our new suite of premium IP – Cortex-A77 CPU, Mali-G77 GPU, the Arm ML processor, the Arm NN framework, and our recently announced Mali-D77 display processor – gives you a preview of what's possible with your premium smartphones in 2020.
This week at Computex 2019 in Taiwan, I will talk about how Arm plans to solve even more complex compute challenges in the future. If you are planning to attend Computex, be sure to stop by my keynote in the AI session on Wednesday to hear more.
Any re-use permitted for informational and non-commercial or personal use only.
Media Contacts
Kristen Ray
Director Public Relations, Arm
kristen.ray@arm.com
+1 (512) 939-9877
Media & Analyst News Alerts
Get the latest media & analyst news direct from Arm