News
April 21, 2017
How to Update a Billion Devices in Field
ARM experts will be showcasing how our unique mbed Cloud technology can enable secure device management to drive down costs in the industrial operations that increasingly utilize IoT products.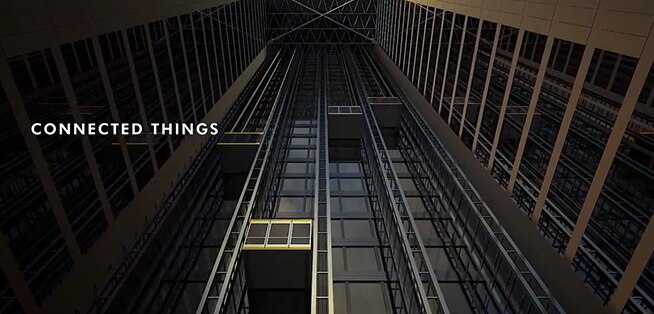 By Bee Hayes-Thakore, director of marketing programs for IoT at ARM.
It's time again for the world to gather at Hannover Messe (April 24-28), where the theme of the Digital Factory will see businesses from around the world explore the challenges and opportunities that Industrial IoT (IIoT) brings. For the first time, ARM experts will be there, showcasing how our unique mbed Cloud technology can enable secure device management to drive down costs in the industrial operations that increasingly utilize IoT products. Stop by the ARM reception desk in Hall 8, Booth #E31, or schedule your meeting today.
In the last 12 months, we have seen a transformation in how the IoT is viewed by business: More than 50 percent of senior leaders report that IoT is an important part of their business strategy, and many companies are now rolling out IoT services.
In the next five years the European IIoT market is expected to be worth $629 billion. To unlock this potential, ARM has developed technology that will reduce the cost of scaling-out secure IoT systems.
One of the major challenges facing IoT deployment is addressing the operational needs of devices through their lifecycle, particularly in ensuring that devices have the correct software installed, that firmware is protected against security vulnerabilities, and that as new devices are installed, application and functionality updates are managed.
Understanding the last mile: Will the update reach?
In the industrial context, a remote device may be embedded in a harsh environment where access is limited. It may be buried next to a mast in a weatherproof case; it may require technicians to travel hundreds of miles to repair. These devices may be deployed across a diverse network topology at the edge. Mechanisms designed for previous networked equipment may even be too constrained for IoT devices. When we discuss the needs of teams responsible for managing and updating IoT devices, the success and return on investment of IoT deployments depends on addressing questions like:
How can I update my devices?
What happens if a thunderstorm hits?
What if there is a power outage part way through the update that corrupts info on the device?
ARM will showcase how easy it is to administer secure, reliable, fail-safe updates with the new mbed Cloud device management solution. Most solutions allow developers to bring their own mechanism to build firmware and software updates into IoT deployments. mbed Cloud Update delivers all of the required components in a simple service to make secure remote updates possible.
Secure: Offering authenticity, integrity and confidentiality protection
Fail-safe: Update campaigns protected during power failures and no rollback
Campaign tracking: Accurate campaign tracking reducing maintenance costs
Conditional control: Rules to avoid interrupting critical device operations
Moving trust closer to the edge brings cost savings
ARM mbed Cloud Update works in conjunction with a device-side secure bootloader that OEMs can use to ensure that the firmware update being administered is validated and authenticated before it is loaded on the device.
Security is a cornerstone of mbed Cloud Update and the enhanced service secures delivery of firmware over multiple infrastructures and protocols, which is essential for connected industrial operations. As security elements are independent of transport protocol, the service supports a wider range of protocols. It also supports caching in the cloud environment. This enables users to bring update capability across a range of networks whilst saving money and improving flexibility. The service will also support encrypted update packages. This can be used to protect IP or to observe security licensing restrictions.
Further, updates across large deployments scaling millions and billions of devices can take a long time. Thunderstorms may not always be the culprit, but power fluctuations or power outages through long update campaigns are all too common. mbed Cloud Update is designed to support practical considerations for remote throttling and rollback protection preventing devices from being accidentally or maliciously rolled back to an older, more vulnerable firmware version.
Look for tried and tested pathways to production
Lower costs are realized by reducing field call-outs for devices that haven't updated as desired in the campaign. Being able to troubleshoot devices can save hundreds, if not thousands, of dollars for each time someone has to be sent into the field to access devices. Blueprints and approaches for such update campaigns are well established and can be tuned to address IoT requirements with the right partner and ecosystem to accelerate efforts.
At Hannover Messe, we will showcase how mbed Cloud Update can offer a simple, easy-to-implement service that brings fail-safe, reliable and secure updates to your Digital Factory's connected operations. Join us.
Any re-use permitted for informational and non-commercial or personal use only.
Media Contacts
Bee Hayes-Thakore
Director Marketing Programs, Internet of Things, Arm
bee.hayes-thakore@arm.com
+441223405922
Media & Analyst News Alerts
Get the latest media & analyst news direct from Arm