News
October 25, 2022
More than 50 Members Join SOAFEE to Enable the Software-defined Vehicle of the Future
SOAFEE has quadrupled its membership since its September 2021 launch.
By Dipti Vachani,
SVP and GM of the Automotive Line of Business,
Arm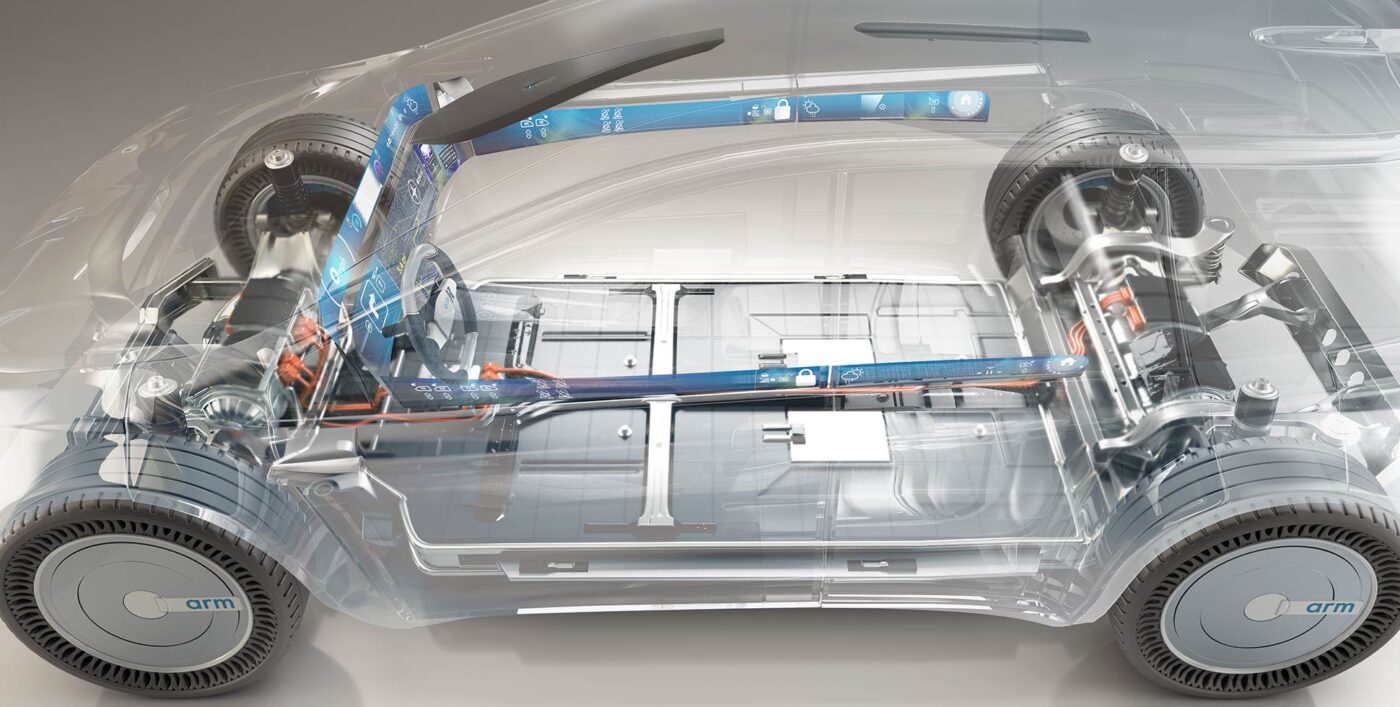 By Dipti Vachani, SVP and GM, Automotive
News highlights:
SOAFEE has quadrupled its membership since its September 2021 launch with input from across the automotive supply chain including silicon vendors, software providers, system integrators, cloud service providers, OEMs and tier ones
Newly released reference implementations allow easy access for developers
SOAFEE SIG adds extra support for developers by launching blueprint and integration lab initiatives
The challenges and opportunities facing our developer community are top of mind as we kick off Arm DevSummit 2022 – our most important developer event of the year. The future of automotive is software-defined, but with this comes new levels of complexity. Today, 30 thousand developers are focused on automotive-related software, including the 100 million lines of code today's advanced vehicles require. Looking ahead, it's expected that fully autonomous vehicles will have at least half a billion lines of code. And by 2030, there will be more than 250 thousand automotive software developers. Traditional design techniques cannot scale to keep up with the increasing demands for software in our vehicles.
This is why we launched SOAFEE last year, an open-standards-based architecture for the software-defined vehicle that will bring modern software development techniques into automotive. SOAFEE creates an opportunity for the traditional automotive industry and the software development community to come together and share their expertise, technologies, and products as we define the future of the software-defined vehicle.
I'm proud to share that since its launch, SOAFEE has quadrupled in membership to more than 50 members from across the automotive supply chain including silicon vendors, software providers, system integrators, cloud service providers, OEMs and tier ones – and it continues to grow weekly. This fast growth is proof of how seriously the automotive industry is taking the shift to software-defined and the opportunity it presents. When we launched SOAFEE, we set out to solve three problems: Enabling software reuse across many silicon solutions, easy cloud to edge software deployment, and a "shift left" allowing developers to start software development earlier and deploy updates after manufacture. In just one year we have made significant progress toward solving those problems:
SOAFEE architecture now defined: Software reuse is critical to solving the complexity challenge of the software-defined vehicle, and consistency is key in defining the foundational architecture to build from. The first version of the SOAFEE architecture has now been defined and documented by the SIG; it seeks to reuse existing open standards for various components, extending those standards as needed to meet the mixed-criticality requirements of automotive applications so that any software-defined function in a vehicle can use the same development methodologies.
Cloud to edge application development: The SOAFEE SIG is working with cloud service providers to bring cloud-native methodologies to the automotive world by enabling SOAFEE-based blueprints. These blueprints are specific to applications such as autonomous driving, ADAS, and infotainment and this is done by hosting these workloads in the cloud and bringing them to the edge using a SOAFEE reference implementation or SOAFEE-compliant commercial offering. The SIG will be releasing the first SOAFEE blueprint, showcasing the development of an autonomous driving application using SOAFEE, later in 2022.
The first SOAFEE open-source reference implementation: SOAFEE Special Interest Group (SIG) has successfully released the first open-source reference implementation, enabling developers to get started now by showcasing a containerized delivery of a software-defined workload using the Autoware.auto autonomous driving application as an example. The second release of the SOAFEE reference implementation is due by the end of 2022. To further enable collaboration and expand a code-based community around SOAFEE, members like Linaro are now working to build a collaborative infrastructure around these reference software implementations and hardware platforms, called integration labs – more to come on that soon!
The future of automotive is software-defined, and built on Arm
A lot has changed since the days of driving around my 1978 baby blue Buick Century. Software is now all over our vehicles, and it is creating challenges for the industry that we must solve by rethinking and modernizing our approach to development. The good news is that we know how to do this. Bigger than the challenge software is creating, is the opportunity to innovate new approaches to safety, sustainability, and comfort – and it is directly in the sights of Arm and our ecosystem because we can build on years of revolutionizing the automotive, IoT, cloud and mobile device market. SOAFEE is a critical pillar in this journey, and I can't wait to see what's next as we continue to define the vehicles of the future, built on Arm.
Additional resources
Any re-use permitted for informational and non-commercial or personal use only.
Media Contacts
Chelsea Vincent
Senior Manager, PR and Analyst Relations
chelsea.vincent@arm.com
+1 512 298 8188
Media & Analyst News Alerts
Get the latest media & analyst news direct from Arm