News
February 22, 2018
New Arm Mbed IoT Device Platform Capabilities Enable Companies to Get More From Their Data
New Mbed Cloud capabilities include on-premises device management and connectivity for constrained devices.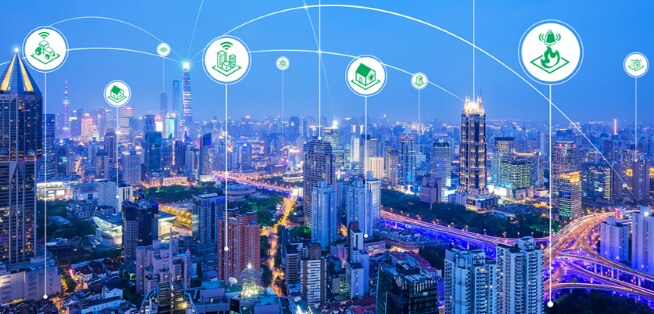 By Dipesh Patel, President IoT Services Group, Arm
News highlights:
New Mbed Cloud capabilities include on-premises device management and connectivity for constrained devices
Mbed OS now offers support for modules and NB-IoT
Forward-thinking enterprises are just starting to utilize the IoT for exploring new ways to collect and analyze their data to gain insights into improving their operational efficiencies, products and customer experiences. But to move from exploring to implementing requires greater levels of IoT device security, connectivity and provisioning than what's available today, both in the cloud and their data centers.
Accelerating the implementation of IoT capabilities to maximize the potential of data will be big topics of conversation at the upcoming Mobile World Congress (MWC) and Embedded World (EW) tradeshows next week. And based on the new Mbed Cloud offerings from Arm's IoT Services Group, Arm will certainly be at the center of those conversations. Here's a quick summary of the news:
Mbed Cloud on-premises support
Cloud services today already enable companies to manage an ever-growing number of IoT-connected devices, but for some businesses facing security or regulatory challenges, connecting to a public cloud is not an option. To address this, Mbed Cloud is now going both public and private. We're expanding the capabilities of Mbed Cloud, enabling customers to host a private cloud implementation behind the corporate firewall in their own data centers. This highly flexible solution will integrate with legacy hardware and even with an external IaaS (infrastructure as a solution) offering from another vendor.
IoT connectivity for constrained devices
Millions of devices requiring IoT connectivity are potentially constrained due to cost-sensitivity, or lack of code space and processing capabilities; however, their limited compute resources can still directly communicate on an IP network and support the security functions required on a large network. To address this, Arm's Mbed Cloud will soon support features that enable these less-powerful devices to use common IoT protocol stacks so single-function applications, such as sensors in pallets, glucose meters or fluid valves, can send/receive data and perform simple calculations.
Mbed OS support now available for IoT Modules and NB-IoT
At MWC and EW, Arm will demonstrate the latest version of Mbed OS, which supports emerging cellular-based, low‑power, wide‑area NB-IoT standards such as CAT-NB1 and CAT-M1, to enable IoT connections to devices regardless of location.
The latest version of Mbed OS will also soon be available on modules for designers of IoT devices who require support for a range of popular IoT communication protocols, from Bluetooth and WiFi to LoRa.
We'll be sharing more information about these developments later next week at Mobile World Congress (Hall 6, Stand 6E30) and Embedded World (Hall 4, booth 4-140). If you're attending theses shows, swing by our booths for more information or an in-person demo. If you can't make it, you'll find all you need to know about these developments on our media resources page.
For a deeper dive on Arm's new products and how we will help speed adoption and deployment of IoT solutions see my related blog post.
Any re-use permitted for informational and non-commercial or personal use only.
Media Contacts
Eliza Walsh
Director of External Communications
Eliza.walsh@arm.com
+1 628 224 5272
Media & Analyst News Alerts
Get the latest media & analyst news direct from Arm