Podcast
March 27, 2023
Building the Best Flagship Smartphone Experiences
Arm Viewpoints podcast hosts Arm's Simon Holland and MediaTek's Nathan Li discussing how both companies work together to deliver silicon for flagship smartphone devices.
Summary
Today's flagship smartphones represent the very best computing experiences and technologies on the market. On top of redefining how consumers communicate, work and browse, flagship smartphones provide outstanding immersive experiences, like gaming and video streaming, alongside advanced camera features. But what does it take to build these flagship smartphone devices that allow users to enjoy these outstanding experiences?
In this Arm Viewpoints podcast, Geof Wheelwright talks with Simon Holland, VP, Solutions Management, Client Line of Business, Arm, and Nathan Li, Director of Smartphone Product Marketing, MediaTek, to discuss the process behind creating the silicon for flagship smartphone devices. There are also insights into how Arm and MediaTek (which is one of the world's largest fabless semiconductor companies) work together creating flagship chipsets, why MediaTek decided to launch its Dimensity 9000 range of chipsets for flagship smartphones, and the future of flagship silicon and smartphones.
Speakers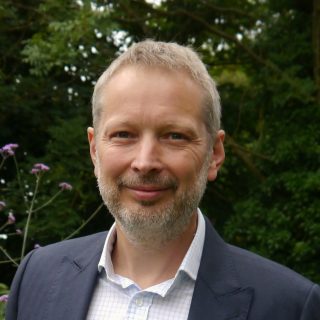 Simon Holland, VP, Solutions Management, Arm
Simon Holland is Vice President of Solutions working in Arm's Client Line of Business. His team's responsibilities include management of the Cortex-A CPUs and Mali GPUs as well as System IPs and solutions focused on Client market segments like Smartphone. Laptop and Home. He has held this position since 2018 following a long career in the technology sector spanning Engineering Development, Technical Marketing and Product Management in telecoms, computer silicon and IP Companies.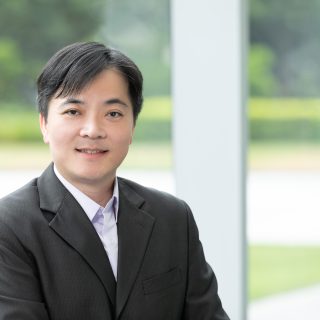 Nathan Li, Director of Smartphone Product Marketing, MediaTek
Nathan Li heads the smartphone team where he is responsible for product strategy, future platforms and technology roadmaps, with the goal of driving success in global sales and helping grow MediaTek's brand.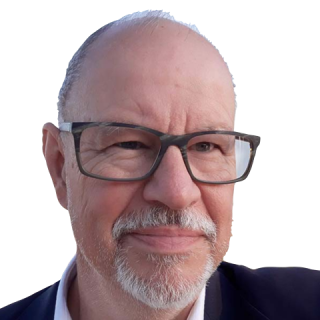 Geof Wheelwright, Moderator
Geof Wheelwright is the host of Arm's Viewpoints and New Reality podcasts. He has worked as a journalist, author, broadcaster and consultant for more than three decades – and in a variety of technical content management, corporate communications and senior management roles at several technology companies. He has contributed to a broad range of media outlets – including The Guardian, the Financial Times, The Daily Telegraph, The Daily Mail, The Independent, Canada's National Post, Time Magazine, Newsweek and a number of specialist technology industry sites (such as Geekwire) and Travel titles (including Travel + Leisure).
Transcript
Geof: Welcome back to the Arm Viewpoints Podcast, and we have what I hope will be a memorable show for you. Today we're going to talk about nothing less than the future of leading-edge smartphones, giving you a glimpse of what you might be holding in your hand next year, the year after, and beyond. Joining me to tell you about this exciting future are two guests who are in the middle of it all.
With me today are Simon Holland, Vice President of Solutions Management for the Client Line of Business at Arm, and Nathan Li, Director of Smartphone Product Marketing at Media Tech. Welcome to both of you.
Nathan: Thank you, Geof.
Simon: Thank you, Geof. Great to have you here.
Geof: So I'm going to kick things off with Nathan and maybe you can start by telling us more about your role, what MediaTek does and why its work will be important to our listeners.
Nathan: Okay, thank you. Let me give you an idea about MediaTek does. MediaTek is the world's first largest global silicon company. We are market leaders in developing system on chip for many applications. Like mobile devices, home entertainment, connectivity, and IoT products. Ultimately, we power more than 2 billion devices a year – 20 percent of home devices and nearly one in three of every mobile phone globally.
From Q3 2021, we became the one number mobile power. More smartphones were built on MediaTek than any other. This is because of our strong market share in 4G and our early entry into the 5G market in 2022. In 2021, we announced our first mobile flagship chip – the D9000 that appeared in several flagship devices in 2022, addressing a new segment of the market for MediaTek.
Geof: I also know that Arm and MediaTek have formed a new partnership across a broad range of technologies, but particularly the smartphone market. Could you both tell us a bit more about the partnership, how it came to fruition, and also give us some details of how you're working together to meet the needs of what might be called the flagship smartphone market?
And I'll start with you on this one, Simon.
Simon: Yeah, thanks Geof. Arm has been working with MediaTek for a very long time. We have built a relationship over many years now, honestly, probably over 10 years or more for both CPU and GPU IPs. In in my opinion, we're kind of natural partners.
We have Arm's ability to provide IP that gives a lot of flexibility in the way that it can be used. And we've got MediaTek's strength in addressing high volume silicon opportunities that Nathan just talked about. So, I think that, you know, we we're a very good match for each other.
If we look at the topic of this conversation, which is flagship smartphone specifically, then this really does represent the deepest level of collaboration that we have with MediaTek. The challenges we have to address together to meet the needs of this piece of the market, which means that we have no other option but to work very closely together.
So, what I mean by that is things like the schedule. So MediaTek is taking Arm's technology very much on the, the cutting edge, the bleeding edge, if you like, of its development. And so we're talking about aligning Arm's schedules and MediaTek's development schedules to the weeks and even days so that MediaTek is ready to accept Arm's IP as soon as possible.
And so Arm's development teams need to know when MediaTek need that and what their deadlines are. So, this is the kind of depth of collaboration that we have and it's necessary to, to work at this leading edge of technology.
Geof: So I'll turn it back to you, Nathan. I want to learn a bit more about MediaTek's recent move into the flagship smartphone market. So what made MediaTek decide to launch the flagship density chip sets? And secondly, what made MediaTek choose to adopt the Arm IP for those chips?
Nathan: Our flagship chipset provides not just the best performance, but the latest and leading age technologies for cameras and AI, graphic connectivity, power efficiency, and everything.
It is a strong chipset using leading chip product process. This smartphone market is the ideal place to use cutting edge CPU and GPU and our marketing position and long term partnership have allowed us to work together to keep pushing the industry with more ambitious new designs every year.
Geof: Thanks for that, Nathan. So now I'll turn the question over to you, Simon, and hopefully I can cut through arm's British Reserve and get you to tell me about why you think we're seeing Arms IP adopted in chip sets for flagship smartphones, like the MediaTek Dimensity range that Nathan's just been describing.
Simon: Yeah. So I think that, just to reiterate a little bit, it's probably worth saying that the SoCs that go into flagship smartphones the very leading edge of what this industry can do. It is the very latest and greatest IP that Arm can produce – they're on the very leading-edge silicon.
We take the very leading-edge processes that the foundries can provide. And we use the latest packaging technology and they're on the cutting edge of physical design as well. So, you know the things that we carry around in our pockets really are the pinnacle of what we can do.
And it's exciting for us to work with MediaTek on this., I think from the beginning of the smartphone era we've seen that Arm-based CPUs get used in smartphones. This is down to several things. It's the focus that we've always had on efficient performance. It's the architecture model that Arm brings to the ecosystem, which does a good job of building an an open app ecosystem, which is extremely important for smartphones. And the power as we're talking about battery powered device that is a fundamental requirement. And it's kind of in Arm's DNA, but this category of flagship or super phones has kind of emerged relatively recently.
You know, to push that user experience. And as Nathan says, it's down to more than just CPU, performance or graphics. It's down to the performance of the camera and the user experience that you can drive with all the other technology that goes into there. Arm in particular has responded to this category with new classes of products such as Cortex X CPUs.
This is the CPU product line from Arm. That's where we push IPC, that's in instructions per cycle, as high as we possibly can within the constraints of that mobile power envelope that we're working in, as well as the need for the annual refresh that the industry works within.
We also have added the Immortalis GPU, which is our best performing and most capable GPU, which MediaTek is adopting into their flagship density range. One of the things that may be escaping people's attention is just how good arm GPUs are, how good they're getting inside. MediaTek is pushing that IP in a very impressive way and doing some great work on silicon implementation and it's delivering performance and efficiency leadership.
And so, these are the things that that Arm is doing to, to address that particular part of the market, but this genuinely is a partnership. And, while we can do the best job that we possibly can on that to improve the capability of the IP, it comes down to MediaTek's ability to implement that on that leading edge silicon in those cutting edge design packages that really delivers the benefits for the users.
Geof: Thanks for that, Simon. And that's a great segue into another question for Nathan. Nathan, can you tell our listeners a little bit about the silicon development process for MediaTek for the flagship chip sets? And is it more complex than other chip sets due to the compute power that's needed for the flagship smartphone market?
Nathan: Yes. I think the mechanism for flagship is incredibly difficult. The complexity gets much, much harder Because, it is not just for the best performance, but within the strict, strict power budget to ensure battery life and heat management, so the flagship user experience is sustainable.
Not everyone can achieve this. Maybe you have noticed from bad experience from some other vendors. It's come down to the choice of IP, the system, and the chip manufacturing process and the server, all working in harmony to get the best result. So, actually difficult. Yeah.
Geof: Staying with you, Nathan, what are the three key things that are front of mind when you're working on silicon for the flagship smartphone market?
Nathan: Yeah, I think they are to achieve the best performance and the power efficiency the most, they must be in the best balance, not compromised. And then the next to continue to provide the best camera experience with the help of AI and the third to continually upgrade the mobile gaming experience to the next level of intensive performance with key features like ray tracing. We are in the rollout in the D9200 and our hyper engine enhancement to optimize the home mobile game experience.
Geof: And Simon, maybe you can tell me a bit about what Arm does during this silicon development process. How do you support companies like MediaTek?
Simon: Yeah. We've talked a little bit already about the time, the very tight timelines that we are working to. So, I mean, one of the characteristics of the premium end of smartphone and the flagship end that we're talking about is it's on an annual cycle, which means that the OEMs launch a new product every year. If you work backwards from those launch dates, the launch date of the next generation smartphone, then there's a deadline that MediaTek need to be able to accept the IP from us.
So, we work on this annual cadence with very specific delivery dates that we have to hit. Delays on our part in the development cycle squeezes the development time MediaTek have. And then if you also add in things like, as we use the very latest silicon processors, then the complexity increase that goes on with those new nodes means that there are longer foundry cycles that manufacturers of the chips need.
And so MediaTek can get squeezed from both ends here. There's a very big focus on us hitting dates or bringing dates earlier to relieve that pressure. And it gives a big focus on doing as much upfront as you possibly can. So we provide early drops. We provide alpha drops, we provide beta drops.
We do a lot of work on the development of the SoC with MediaTek ahead of actually getting the production quality IP from Arm. So that when we do deliver that they can hit the ground running and get a very fast turnaround time. And of course things can go off track and do go off track, nobody's perfect.
But that's when you really have to get very tight and, and really drive that collaboration and figure out how to work through issues. And that's when the relationship gets the most strained, but then it gets really strong because you have to work as one team. And I think the other thing that we are doing, and Arm and MediaTek are doing together is to look much further down the road than we used to.
And so what I mean by that is by the time Nathan launches his next generation flagship SoC, the Dimensity range, which I guess will be next Autumn, Arm will have built and delivered at Alpha the IP that's going into the SoC that is going be building in two years' time.
You know, we're kind of working very much ahead of that cycle. So, if there's a market requirement for a CPU or GPU technology, we need to know as early as possible because we're forecasting what we need 2, 3, 4 years down the line here.
That planning ahead of time, we have to work very closely together to identify what those requirements are going to be. For us, that's a significant change in the way that we've worked with MediaTek in that we're collaborating with a much longer term view than we used to, to make sure that we get those inputs into those development plans much earlier.
Geof: Yeah, that sounds like really tight collaboration. And so Nathan, from your perspective, how would you describe the value of having Arm play a strategic role during this process?
Nathan: I think Arm can continually provide me their tech, the CPU and GPU IP that can push the improvements of high performance and energy efficiency simultaneously that give MediaTek a very strong foundation to build.
Delivering the CPU and GPU IP in the right timing that can make sure that we, our development schedule can meet, the final goal and give the final user the latest and best performance of flagship chipsets. Yeah, I think that's very important for us.
Geof: Yeah. And also, Simon was talking about being able to look several years down the road while you're working together. How much does that help you being able to, to have that longer term perspective rather than just looking out to the next year?
Nathan: Yeah, I've seen that because we have some good examples of co working with Arm to push the latest, best performance and features.
To our users, for example, in 2019/ 2020, we co-worked with Arm to define the Immortalis-G715 GPU IP have the best performance and supporting ray tracing capabilities. In Dimensity 9200, the latest flagship SoC we announced, we not only provide the best gaming experience, but also push the limit of mobile gaming to the next level.
I think that is very good result. The GPU performance actually is higher than many competitors from the market benchmark. So I think good cooperation with Arm is very important and helpful to develop the latest flagship chipset with leading edge cut technologies.
Geof: That's great. Very helpful, Nathan. It also gets me thinking, a little bit beyond that, beyond the process to actually what we're going to see in the future. So, I wanted to ask both of you, without giving too much away, to tell us what you see as the key considerations for the silicon for flagship smartphones coming to the market in 2024.
Perhaps if we could start with you, Simon, and then turn to Nathan.
Simon: So, 2024 smartphones will contain the 2023 SoCs that Nathan is developing, which will have the IP that Arm delivered to MediaTek in 2022. So you know that IP that you see in those phones in 2024 has already been delivered to MediaTek, and they're probably a long way down their development path already.
I'll let Nathan comment on the SoCs, although I'm guessing he won't want to give too much away. But from an IP perspective, the CPU is very much about continuing that single thread performance increase that we get in Cortex X range, which gives that extremely fast app launch speed that everybody wants.
It's about getting really good efficiency in the Cortex X, so that you can run multiple heavy duty workloads concurrently. For things like, AAA gaming, it's making sure that you incorporate the latest Arm architecture features to improve machine learning performance in the CPU, to make sure that you've got the latest security that comes with the latest version of our arch.
Geof: Nathan, your thoughts on 2024?
Nathan: Yeah, with the very good IP delivered from Arm, we, we will certainly continue to push the limit of the performance and the energy efficiency so that the flagship chip is always providing the best experience in the latest gaming applications, streaming medias, and connecting to the latest 5G and Wi-Fi tech. Also can meet the whole day use.
Geof: So finally, one more bit of crystal ball gazing. What do you see as the key future trends in flagship silicone and in flagship smart smartphone devices as well? Once again, we can start with Simon and then we'll give Nathan the last word.
Simon: Yeah, I think, uh, that's, that's a tough one. But, looking to the future, there's no real sign that that the need for efficient performance is going to drop. So, we continue to see that the ecosystem is finding new ways to push the technology to its limits. And, we continue to look for ways to provide that greater CPU performance and greater GPU performance within that mobile envelope.
And it gets tougher and tougher. We're going to have to make sure that those designs can work on the very latest silicon technology and the very latest packaging technology. As we look into the future, some years down the road perhaps, we'll see that silicon packaging will move to 3D or to 2 and a half D chip devices. This might have an impact on the IP that we deliver, or at least the partitioning of the IP that we deliver.
We expect that machine learning is going to become more pervasive in terms of it being a technique that's not just for specific workloads, but one that's embedded into workloads as just a matter of processing normality. So that needs to be in those main processing units of CPU and GPUs, as well as in the AI processing units to give that efficient mechanism to run AI as just a normal element of a workload. This means that you have to get ML capabilities into GPUs and into CPUs in a more effective way.
Just as an example of what I mean by that Geof. It's like if we look at GPU workloads at the moment. There are techniques that can use ML in graphics pipeline. So as an example, things like super resolution, so that you can render at a low resolution to save energy and then use machine learning to improve the visual quality of the final image.
The image that's native and an image quality that's as good as native rendering at the higher resolution. So these are the sort of techniques that you can use going forward and exist in higher performance compute systems today, but are coming into that mobile power envelope because of the advances in the hardware and the packaging technology and the advances in machine learning.
I also think that security and privacy will continue to be important. It's become a fact of life that we keep more of our lives in our phones and our phones become the way that we interact with the world, with society, with governments, and healthcare providers, you name it.
Then phones are the portal into many of these new experiences and new facilities that we want to have. So I think that's making sure that that portal is going to be as private as we need it to be and as secure as it can be.
Geof: Nathan, what's in your crystal ball?
Nathan: I think we have many visions for flagship smartphones. I think the flagship smartphone will use powerful computing photography capabilities that come from the CPU, GPU and AI to provide the camera quality comparable to a professional DSLR with a much better user experience. And we are over impressive energy efficiency computing capabilities and then can deliver console grade gaming experience. And if we are also able to connect anywhere on the planet, but at the same time, you can interact naturally with your phone, so it becomes a very useful personal secretary and then maybe even a good friend. Yeah, we have some reason to provide the experience to the end users.
Geof: I like that. Thank you. And thank you both for the sneak peek into the future of flagship silicon and smartphone in. Now we'll sadly have to return to the present where we're out of time.
I'd like to thank both Simon and Nathan for their insights today, and thank all of you for listening, and we will aim to bring you further glimpses of the future soon in the next episode of Arm Viewpoints.
Subscribe to Blogs and Podcasts
Get the latest blogs & podcasts direct from Arm