Blog
February 8, 2022
The Road to Autonomous Driving Begins With Parking
The speeds are slower, the technology is ready and the rewards are greater than you think, says serial entrepreneur and CEO Anuja Sonalker.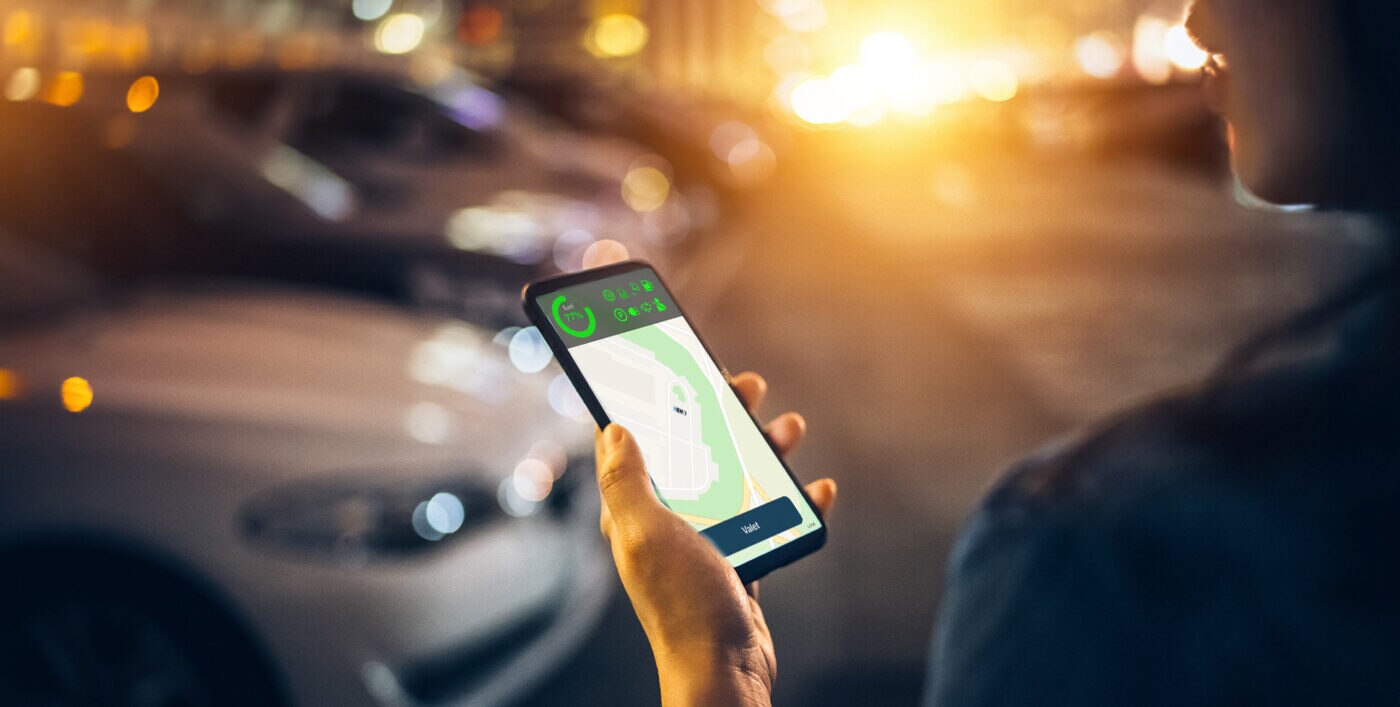 Driving. People will often talk about it in terms of passion, freedom, ingenuity, performance.
But parking? You'll never hear anyone rhapsodize about circling for a spot. Drivers in the U.S. spend an average of 17 hours a year looking for parking spots, resulting in $345 per driver in terms of emissions, lost time, and fuel. In Nairobi, Kenya expects to spend 31.7 minutes circling for a spot, and not much less in Beijing, Bangalore, and Buenos Aires.
30 percent of traffic congestion in cities is caused by parking and 27 percent of us will get into arguments over parking spots on average once during the year. A surprisingly large number of insurance claims take place in parking lots with a rise in mishaps coinciding with Black Friday.
Parking also takes up lots of space: 14 percent of Los Angeles is given over to it.
The story is strikingly similar for managed fleet vehicles. Besides parking and storage space, marshalling these vehicles and getting them ready for daily operations is a repetitive, resource-constrained process.
Now here's the good news: developing and implementing technology for autonomous parking and lot movements in a safe, cost-effective, and user-friendly way is more tangible than fully automated driving anytime, anywhere. Cars move more slowly in parking lots and, while there are more pedestrians, it is a more constrained, controlled environment.
The challenges they encounter in these environments are plentiful, but not insurmountable using a combination of perception, detection, deliberation and measured action. Repeatable and predictable measured actions result in fortification of public trust and wider acceptance.
This I believe is a necessary psychological step. When you talk to individuals about autonomous cars, they tend to be entranced, but wary. Autonomous parking will become a way to test the technology, test the boundaries of operations and acclimate manufacturers, drivers, public officials, and pedestrians with the future while at the same time eliminating what can be the worst part of their day.
From Zero to 5 MPH
I founded STEER, an automotive technology company that develops automated parking and low-speed movement solutions, in 2016 to take on these exact problems. I wanted to develop a narrow application of automated driving that was built secure like Fort Knox but functioned like a horizontal that can be applied to many areas.
Since then, we've completed the first version of our system, which is being used by fleet car owners in the Washington D.C. area. It works with fossil fuel, electric and alternate fuel vehicles and on light, medium-duty and specialty vehicles. Now we're expanding to more cities. We're also interfacing with select OEMs and moving toward an add-on kit for consumers later this year. The system will work with most cars built since 2014, but more than 80 percent of our customers own vehicles between 2017-2021.
We'll also likely be adding parallel parking in the future: we can actually parallel park now but want to bring it to the same maturity levels as our original features before releasing to market.
You can check out how the system operates at one of our favorite test tracks, a parking lot at a Washington D.C. area Trader Joe's.
Under the hood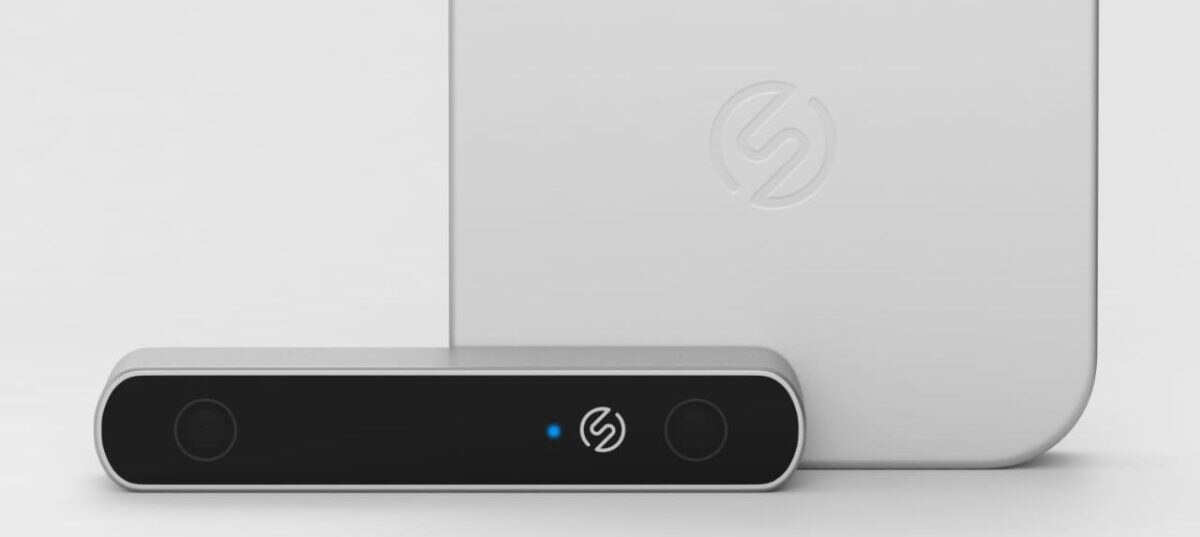 The first conclusion my team and I came to in outlining the requirements of the system was that driverless parking cars have to truly be autonomous when in that mode. That means not being able to depend on sensors embedded in Botts' dots or specialized garages. That means having all the decision-making capability internally before they start. That means knowing how to react to every possible situation that they find themselves in. Convenience could never compromise safety. Safety for pedestrians, other drivers, passengers, infrastructure, and vehicles is the overriding mission.
Second, we realized to make them economical and reliable we had to rely as much as possible on the existing technology inside the car, and not lower the reliability in any way. This approach also makes it easy to interface with manufacturers without having to modify production systems and processes.
And third, we concluded that the best way to make tangible progress would be to think like laptop or smartphone designers: broad system building blocks but deliberate choices that keep the application narrow. Make incremental gains and succeed from the bottom up.
Our system consists of three elements: an in-car control system powered by an Arm Cortex processor, a tri-modal sensor suite (camera, radar, ultrasonic) and MapprTM , our artificial intelligence (AI) software for mapping parking lots.
AI meets drive-by-wire for autonomous parking
The control system plugs directly into a car's drive-by-wire system for controlling brakes, steering, acceleration, and other critical functions. Unlike a Level 5 street autonomous car, we don't use AI to control a car. If you've followed the evolution of autonomous driving, you'll know that this remains an enormous technical challenge: the algorithms nor the data infrastructure are in place yet.
Drive-by-wire systems are more conservative by nature: they make predictable decisions in the face of ambiguity.
We developed our own system for greater compatibility across makes and models and greater performance. While the driving control system and first- and second-order braking systems do not rely on AI, the vision system we use for added situational awareness and safety uses a sophisticated AI computer vision system running a quad-core Arm Cortex-A57 processor, Nvidia Maxwell GPUs and a few gigabytes of RAM.
MapprTM, meanwhile, effectively maps the parking lots our drivers enter. It combines their own experiences along with understanding about the general layout of parking lots and information becomes cumulative. It will also reject data and tell a driver it needs to try again. We found this participatory element of AI has great appeal. Consumers realize they have a hand in informing the system.
The valet experience
There are two core modes for autonomous parking. The first, Level 2 Valet, parks a car in a tight space. The driver gets out, engages the app on his or her phone and the car pulls into the space. When he or she wants to leave, it pulls out. In Level 4 parking, a driver drives up to the designated drop-off spot (usually the entrance, but outside of fire zones and handicap spaces), gets out, engages the app and the car finds a spot on its own. When he or she wants to go home, the car can be summoned with the app. Safety checks, motion detection, path planning, meanwhile, go on continually in the background.
One of our favorite parts about this technology, however, is the reaction. People seemed genuinely entertained when they first see it and they almost immediately see the value. Our goal is to deliver it within a price envelope which will bring it into reach of most drivers.
A good parking spot shouldn't be a luxury item.
Reinventing the Car with Software
Arm's Robert Day explains how software, ML and more powerful silicon are changing driving experiences for the better
Any re-use permitted for informational and non-commercial or personal use only.
Editorial Contact
Brian Fuller and Jack Melling
editorial@arm.com
Subscribe to Blogs and Podcasts
Get the latest blogs & podcasts direct from Arm