Blog
March 7, 2022
Beewise Counters Colony Collapse With AI Beehives
Beekeeper by trade and tech entrepreneur by chance and determination, Eliyah Radzyner talks us through the Arm-powered innovation that is the future of beekeeping.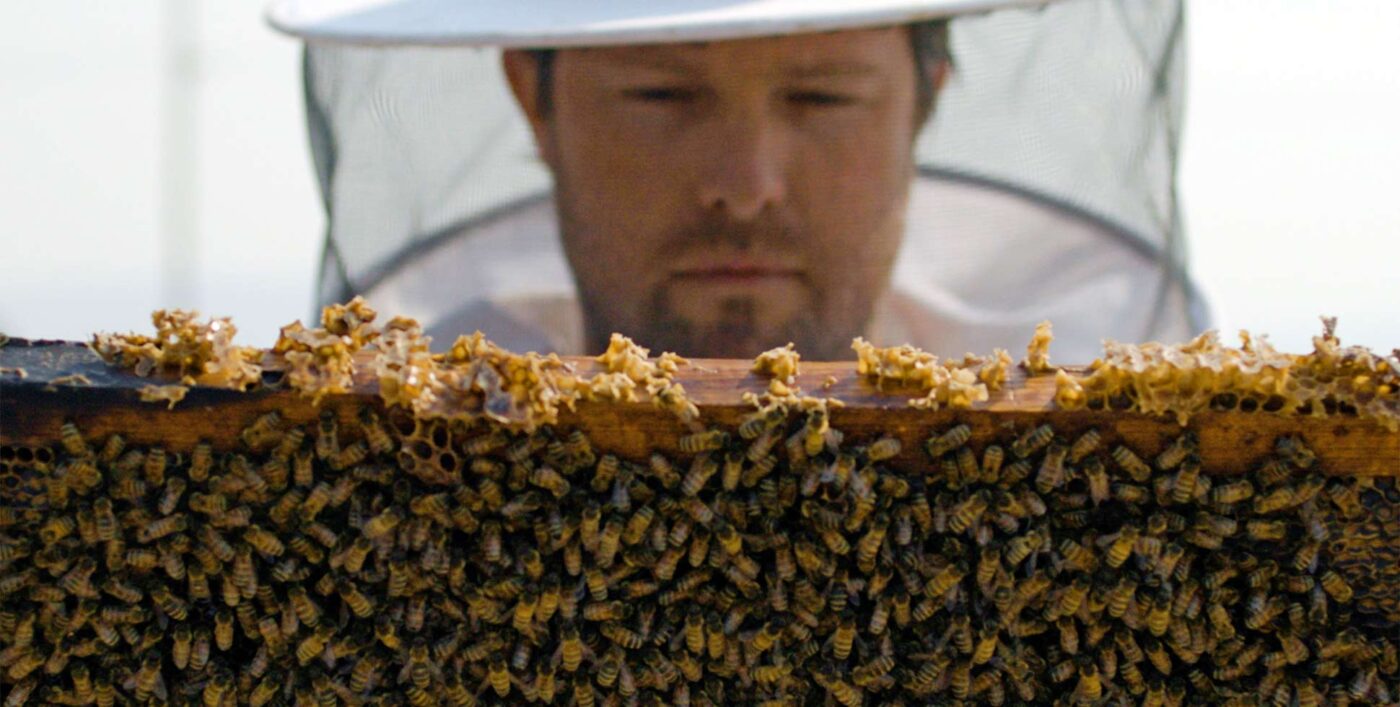 Colony collapse disorder (CCD) is one of the greatest threats to beekeeping, to bees, and to the flora of this planet—75 percent of which rely on bee pollination. Climate change, pesticides, diseases, and parasites have accelerated CCD globally. As a result, colonies are collapsing at a rate of 40 percent each year.
In 2017, I was working as a commercial beekeeper in Israel. We'd just lost a record number of hives to CCD, and I was on the edge of despair. I realized that the Langstroth boxes—wooden boxes used to house, harvest, and transport beehives—have remained relatively unchanged for over 150 years. And while this somewhat primitive technology has served us well, it's becoming increasingly incapable of withstanding modern beekeeping challenges and the threat of CCD.
I'm a beekeeper, not an engineer, but I realized just how much data there was in my hives that I was unable to take advantage of. I was aware of the possibilities of AI and machine learning (ML) and how it could be used to make sense of the data I'd gathered on my hives.
I knew what I was envisioning was an interface between AI, robotics, software, and biology. Beekeeping now needed computer intervention to be able to save the bees, as well as keep up with the ever-growing demand for pollination services, as Earth's population and supply chain demand grows.
The Birth of Beewise Technologies
What started as something of a science experiment made from scrap parts in an empty barn became Beewise Technologies, an effort to revolutionize an industry that is under so much pressure to save life on Earth as we know it.
This was an incredibly complex problem to solve. Getting to where we are today all came down to the luck of finding the right group of people with the technical skills required to bring this vision to life and the availability of low-power Arm-based chips capable of performing complex ML at the edge—that's within the hives themselves.
Today, we save 2.7 bees for every cent we make
Today, colony collapse in our hives is down to just 7 percent from an average of 40 percent. Beewise Technologies delivers high-tech yet affordable beekeeping solutions, equipped with ML models that are over 99.7% percent accurate in monitoring hives, to beekeepers in the US and Israel, with our sights set on the rest of the world.
With each piece of technology we provide to our clients, we are able to save more bees, increase yields for beekeepers through automation, and improve pollination through healthier hives. And as we receive the data their hives generate, we can use it to further optimize our ML algorithms for even better outcomes. Everything that we set out to do back when Beewise Technologies was founded.
We're a for-profit company, but we aligned our financial goals with our moral goals to ensure that for every cent we make, we save a bee. In fact, today, we save 2.7 bees for every cent we make, and we are working hard to increase this ratio.
For us, bees come first, our customers second, and then all the rest.
Welcome to the Beehome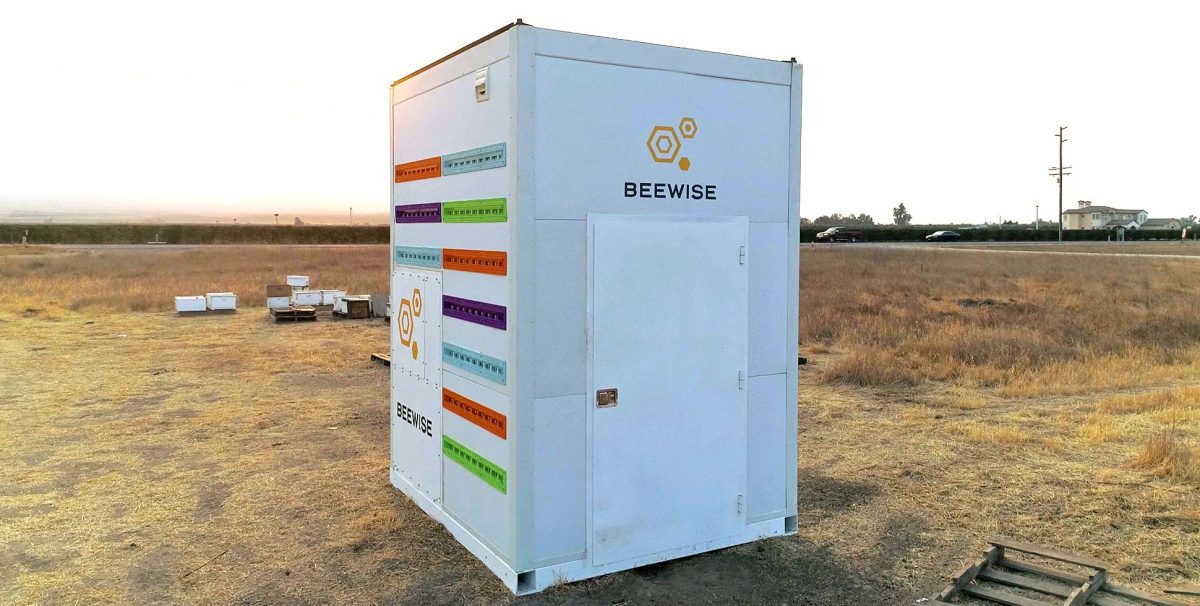 We describe our Beehomes as "beehives built for today." Each is completely solar-powered, houses 24 hives, and is powered by Arm-based NVIDIA Jetson and Raspberry Pi SoCs (system on chips). These enable critical tasks within the Beehome, including:
Climate & Humidity Control: This allows us to optimize hive climate so the bees can be healthy and focus on the tasks at hand.
Pest Control: Parasitic mites called Varroa are a threat to bees. With constant monitoring and real-time action, we can minimize infection, infestation, and colony loss.
Autonomous Swarm Prevention: Each Beehome uses AI to adjust the hive conditions when it appears as though a colony is preparing to swarm.
Automated Harvesting: Frames within the Beehome are automatically harvested when needed.
Real-Time Problem Alerts: Beekeepers receive real-time alerts from their Beehomes if problems that require in-person attention and intervention arise.
The future of beekeeping
The above list may seem high-tech, but all we're doing is applying the same processes and treatments beekeepers have been doing for millennia. We haven't changed beekeeping. We haven't introduced new medicines or new formulas. It's simply a robotic apparatus that watches, acts, moves things around the device, and administers medicine. It does these actions all day long, all week long, all year long.
This means beekeepers have more control over the process, more visibility, more transparency. And it means that beehives are equipped to shelter and protect bees from the threats they might endure.
When we first launched the Beehome, some beekeepers were understandably cautious. But the more beekeepers who have grown to trust this innovation, the more other beekeepers have been able to witness this technology in action and see the numbers for themselves. It has changed the conversation from "I don't think it will work for me" to "how can I get one?"
So many industries now rely on AI to streamline their tasks and add efficiency to everything they do, so it's no surprise that this technology has something to offer beekeeping. With 150 years of innovation stagnation in the industry and Langstroth boxes becoming increasingly incapable of withstanding modern beekeeping challenges and the thread of CCD, I am proud to have played my part in delivering a much-needed technology solution.
We're bringing beekeeping into the 21st century and, hopefully, ensuring the survival of bees and in turn, the fruit and vegetables that rely on their pollination to keep this world alive.
Made Possible by Arm
Made Possible is a homage to people who push the boundaries, do big things, and embrace the future of innovation as limitless. Every inspiring technology you see is a result of hard work and big dreams. The technology is a result of Arm and our partners working together to make the world a more connected place.
Any re-use permitted for informational and non-commercial or personal use only.
Editorial Contact
Brian Fuller and Jack Melling
editorial@arm.com
Subscribe to Blogs and Podcasts
Get the latest blogs & podcasts direct from Arm