Blog
September 3, 2019
Immersive Experiences to Enhance Entertainment and Industry
Clear signs that xR market is gathering steam thanks to hardware breakthroughs and a focus on humanizing the experience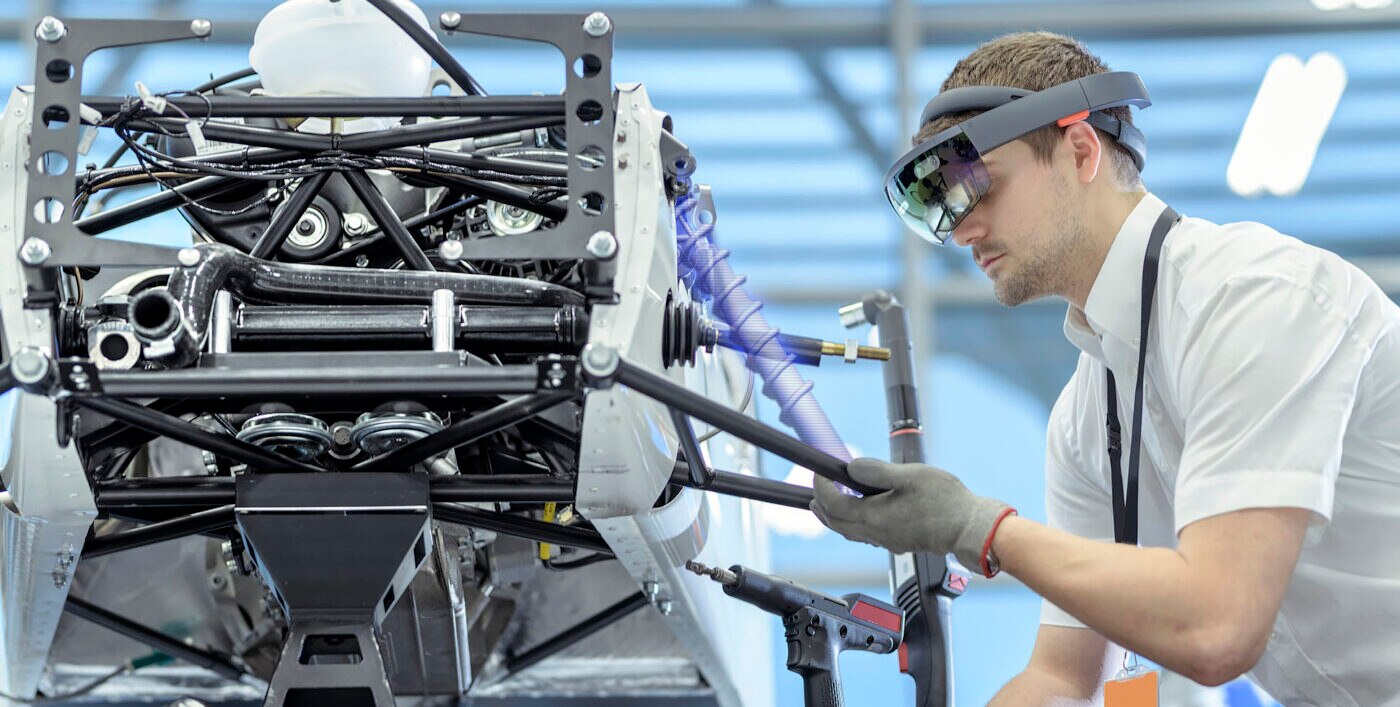 The related technologies of augmented reality (AR), virtual reality (VR) and mixed reality (MR) have all been simmering gently for a number of years now. Finally, there are signs that the markets for these immersive experiences are gathering considerably more steam. Global brands like the NBA and BBC are adding AR, VR and MR (xR) to their channels and content platforms and with more untethered VR and AR capable devices hitting the shelves, there is tangible acceleration towards delivering on the immersive experiences promise.
Moving up the hockey stick
In commercial terms, we're currently at the bottom of the hockey stick growth curve for xR markets. However, the sharp incline from the base to the handle is set to begin imminently, with huge opportunities forecast. Figures predict that by 2022 the AR/VR market size could be worth over $190 billion. That would exceed the size of the global home appliances market in that year.
While AR has historically been a laggard – understandable given that the technology requirements are even more stringent due to ergonomic, thermal and power considerations – the emerging trend indicates a much broader take up in AR over the next few years. According to research from SuperData, mobile AR apps will be generating more revenue than VR by the year 2021. This is a natural outcome as AR can be experienced in almost any situation and as a part of common daily activities, while VR needs a more contained and protected environment. Many existing smartphones are already equipped to handle AR games and experiences. But the key lies in more performant mobile devices to handle the high compute demand of immersive AR experiences.
The 5G factor
5G networks are one crucial outside factor that could unlock the enormous potential of xR. Untethered xR technologies can be very sensitive to network performance and connectivity issues. Any minor disruption will inhibit the overall user experience. However, the high-speed, high bandwidth and low latency of 5G will enable fast and fully immersive experiences for users.
Qualcomm, a key player in the world of 5G, has made no secret of its desire to work with smartphone-powered AR and VR headset devices, particularly those that will rely on the 5G network. It has been reported that Qualcomm will be creating an "xR-optimized" certification program for smartphones using its Snapdragon 855 processors, which means it could potentially work with any headset within the xR ecosystem.
Already, Qualcomm has put this to action through a partnership with nReal, a developer of AR smart glasses. The partnership involves cross-platform compatibility with smartphones that use its Snapdragon 855 mobile platform, which is based on Arm Cortex technology. Essentially, nReal's AR smart glasses could be connected to a smartphone to utilise its computing power.
The future's bright
Future innovation for xR devices looks very exciting. Following CES 2019, I'm convinced that AR wearables are on the right track to be everybody's must-have consumer device for 2023. As a bespectacled individual, I couldn't see myself wearing the bulky and unfashionable AR glasses that hit the market a few years ago. However, this year's CES showed that lightweight and trendy AR smart glasses for consumers are possible with the right technology and investment. There was such a strong interest in these that I couldn't get to try any of them on because the queues were so long! Examples of this innovation on display included the AR smart glasses from nReal and the production launch of the Vuzix Blade.
These companies are expected to grow substantially. In fact, big players in the telecommunications industries are making substantial investments into xR companies. I've already talked about Qualcomm's moves in the xR space, but KDDI, a Japanese telecommunications operator, also announced a partnership with nReal in the run-up to the 2020 Tokyo Olympics for joint planning and development of its smart glasses. Moreover, NTT Docomo, Japan's largest mobile operator, announced a partnership and investment with Magic Leap which develops AR wearable devices. Meanwhile, it's not just established xR companies that are receiving investments, with over $6 billion being poured into xR start-ups alone in 2018.
The next wave of gaming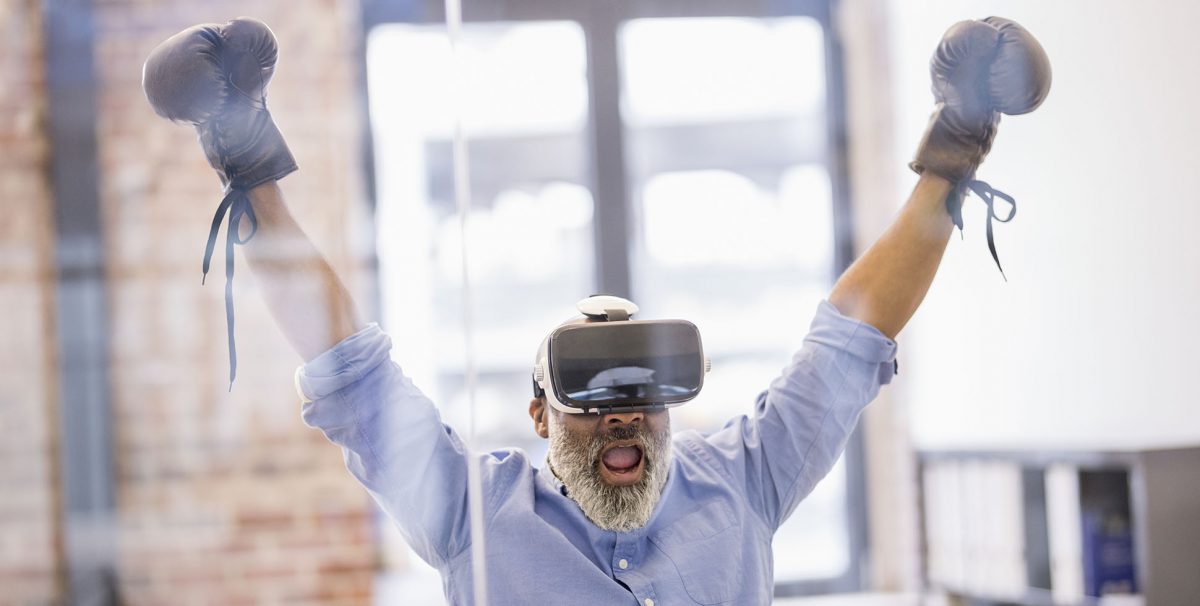 The immersive experiences provided by xR will hugely benefit gaming now and in the future. Firstly, gaming and VR make a great couple, as the technology makes the gaming experience so much more visceral and immersive. In fact, much of the VR growth will come through gaming on PC and console. While there have been challenges making VR more accessible to consumers – largely due to expensive, tethered and bulky hardware – headset-makers are beginning to provide untethered, cost-effective, lightweight and ergonomically usable VR devices that deliver the immersive experiences gamers are craving.
Having tried out the new Arm Cortex-powered Oculus Quest, I can say that the gaming experience is truly engaging. Most of the historic challenges, such as motion-sickness, are non-existent. Not only does the all-in-one VR headset provide a level of immersive experiences expected from much more heavyweight equipment, it does so in a truly portable form factor that is lightweight and free of "entanglements".
While VR gaming growth will come from PC and console, the ability of AR to enhance real-worlds and environments and merge new realities lends itself perfectly to mobile gaming. In fact, an Arm-commissioned report by Newzoo highlighted the 'boundless potential' of AR in mobile gaming. This has been illustrated through recent success stories of mobile games using AR-based features, such as Pokémon Go – still the highest grossing AR-based mobile app of all time. As avid Harry Potter fans, my children are very excited about the new Harry Potter Wizards Unite location-based AR game for mobile. Innovative game developers and content providers are chomping at the bit to bring more interesting content to these platforms.
There's plenty happening now
While it is clear that there is an extremely bright future for xR, we're already seeing a great deal of movement happening today. This is in no small part driven by compact, light and, more importantly, untethered devices coming to market. I already mentioned the newly launched Oculus Quest, an all-in-one VR game headset, but other recent notable signature platforms in the xR space using Arm technology include the Microsoft HoloLens 2 and the revamped Google Glass.
While we are still several years away from commercially viable AR consumer wearables, devices such as the HoloLens 2 are leading to a more defined AR market in enterprise, industrial and learning applications. At the HoloLens 2 demo at Hannover Messe, the great potential of AR for these applications was evident. Within minutes, users could use the Cortex-powered HoloLens2 to perform complex industrial and manufacturing tasks with high accuracy and quality.
There is also a proven return on investment from the industry's adoption of AR, with this leading to tangible cost, efficiency and time savings for businesses. For example, following an AR training programme, workers at Boeing were able to finish the assembly process in 35 per cent less time than those who were following normal 2D drawings. As these devices gain wider traction, it naturally drives efficiencies of scale for device manufacturing and develops a software and app ecosystem for broader consumer markets.
Unlocking the xR potential
Personally, I'm incredibly excited about xR and the immersive experiences that these technologies could provide. xR represents the next big leap into further humanizing the experience and enabling greater immersion that will transform how we interact and use our devices. While innovation is already taking place, we are only at the beginning of the next growth spurt. As the industry provides the product innovation and consumer demand for these immersive experiences, the opportunities will consistently increase.
Arm partners have already established a strong foothold in the market using Arm technology. With Arm's high-performance, efficient technology powering today's xR wearable devices, we are leading the untethering and proliferation of the immersive experiences. We aim to drive leading edge, efficient, specialized solutions for xR applications to further accelerate the growth trajectory.
Discover how AR, VR & MR devices use Arm processor technology for performance and energy efficiency, and to deliver exciting new features and capabilities.
Any re-use permitted for informational and non-commercial or personal use only.
Editorial Contact
Brian Fuller and Jack Melling
editorial@arm.com
Subscribe to Blogs and Podcasts
Get the latest blogs & podcasts direct from Arm