News
May 29, 2023
New Arm Total Compute Solutions Enable a Mobile Future Built on Arm
Announcing Arm TCS23, the platform for mobile computing and the next-generation of immersive digital experiences.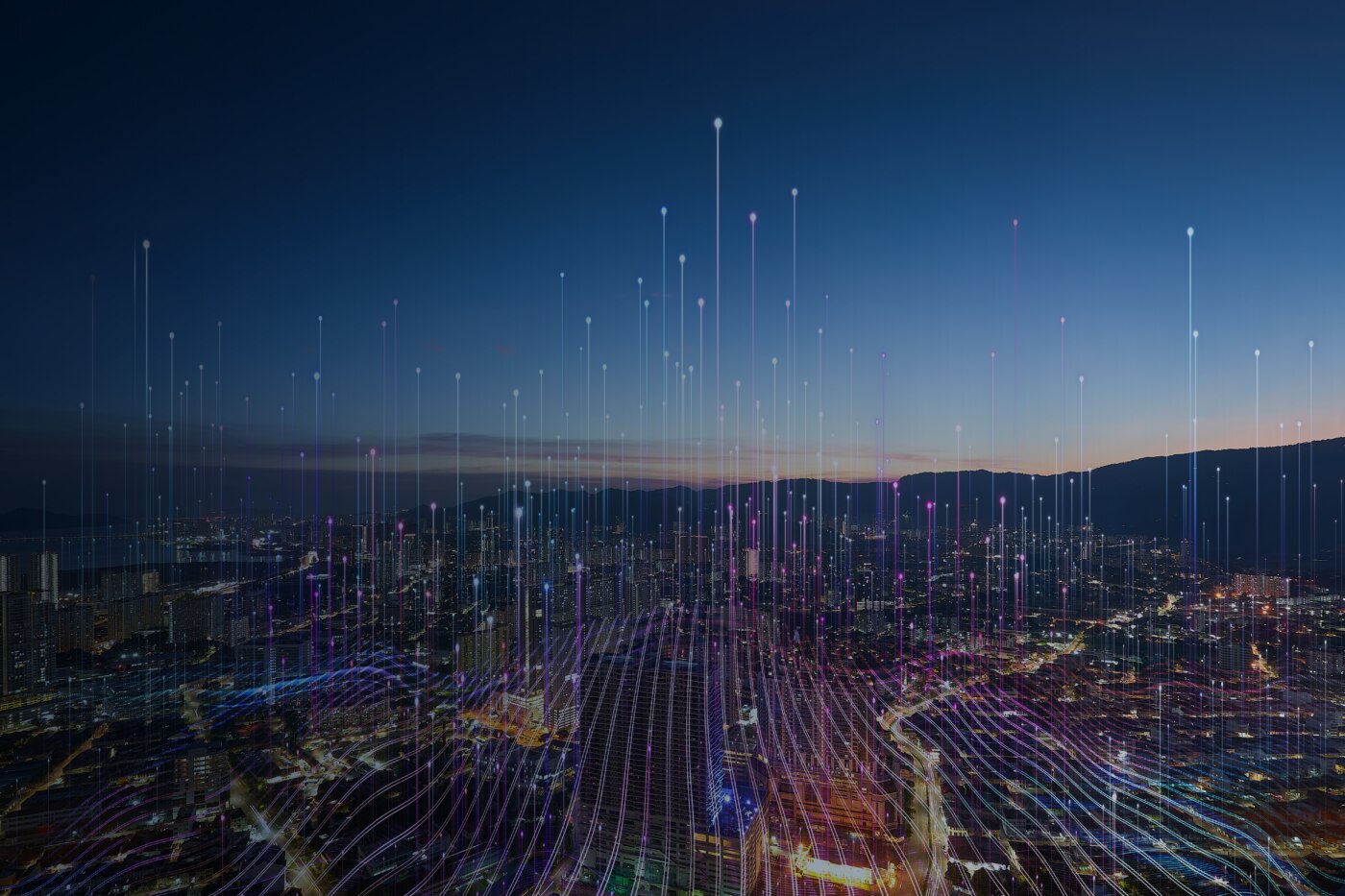 By Chris Bergey, senior vice president and general manager, Client Line of Business, Arm
News Highlights:
New 5th Generation GPU architecture provides a foundation for the next several generations of visual computing on Arm GPUs, including new Arm Immortalis-G720
The most powerful Armv9 Cortex compute cluster delivers double digit performance gains for the third consecutive year
TCS23 is the platform for premium mobile computing and will power immersive games, real-time 3D experiences and next-gen AI applications
Mobile devices touch every aspect of our digital lives. In the palm of your hand is the ability to both create and consume increasingly immersive, AI-accelerated experiences that continue to drive the need for more compute. Arm is at the heart of many of these, bringing unlimited delight, productivity and success to more people than ever. Every year we build foundational platforms designed to meet these increasing compute demands, with a relentless focus on high performance and efficiency. Working closely with our broader ecosystem, we're delivering the performance, efficiency and intelligence needed on every generation of consumer device to expand our digital lifestyles.
Today we are announcing Arm Total Compute Solutions 2023 (TCS23), which will be the platform for mobile computing, offering our best ever premium solution for smartphones. TCS23 delivers a complete package of the latest IP designed and optimized for specific workloads to work seamlessly together as a complete system. This includes a new world-class Arm Immortalis GPU based on our brand-new 5th Generation GPU architecture for ultimate visual experiences, a new cluster of Armv9 CPUs that continue our performance leadership for next-gen artificial intelligence (AI), and new enhancements to deliver more accessible software for the millions of Arm developers.
For more details on TCS23, visit our blog.
The best visual experiences run on Arm
Last year, we promised a supercharged visual experience with the all-new flagship Immortalis-G715 GPU. We are delivering on this promise in partnership with MediaTek through the TCS22-based Dimensity 9200, which is now powering benchmark-topping flagship smartphones from OPPO and vivo.
This year, we are excited to announce that our latest GPUs are built on the brand-new 5th Gen GPU architecture. Designed as the most efficient GPU architecture that Arm has ever created, the 5th Gen architecture redefines parts of the graphics pipeline to reduce memory bandwidth enabling the next generation of high geometry games and real-time 3D applications, while also bringing smoother gameplay and complex PC and console-like experiences to mobile. Deferred Vertex Shading (DVS) is a new graphics feature introduced in the 5th Gen GPU architecture that redefines the dataflow, which enables partners to scale for larger core counts and higher performance points. Already, we're seeing the benefits of DVS across many popular games from Genshin Impact to Fortnite.
The new Immortalis-G720 is Arm's most performant and efficient GPU ever, as we continue to push the boundaries of visual computing. It delivers 15 percent performance and efficiency improvements over the previous generation, as well as a 40 percent uplift in system-level efficiency, leading to higher quality graphics for more immersive visual experiences.
Alongside the Immortalis-G720, we add to our world-class portfolio of GPUs with the new Arm Mali-G720 and Mali-G620. Through these new Mali GPUs, we are committed to bringing premium graphics features to a wider market of consumer devices quicker.
For more details on Immortalis-G720 and the new Mali GPUs, visit our blog.
CPU performance leadership for intelligent AI

As part of TCS23, we are demonstrating our ongoing commitment to CPU performance leadership. We are announcing a new Armv9 Cortex CPU compute cluster, which for the third consecutive year delivers double-digit performance gains alongside significant efficiency improvements.
A vital part of this high-performance cluster is the new Arm Cortex-X4, our fourth-generation Cortex-X core, which pushes the limit of performance on flagship smartphones. It is the fastest CPU that we have ever built, bringing 15 percent more performance compared to the Cortex-X3. Meanwhile, the new power efficient microarchitecture consumes 40 percent less power than Cortex-X3 on the same process. These performance and efficiency gains bring the on-device experiences, like UI responsiveness and application launch time, to the next level and enable next-gen AI and ML-based applications.
This CPU performance leadership extends to our new big and LITTLE cores – the Arm Cortex-A720 and Cortex-A520. Cortex-A720 is industry leading CPU IP that boosts sustained performance as the workhorse of the cluster. Meanwhile, Cortex-A520 is Arm's most performant high-efficiency CPU core ever. Use cases like AAA gaming, all-day productivity and background tasks all benefit from the 20 percent power efficiency improvements of these new CPU designs over previous generations.
Key to delivering the highest performance and most efficient designs is tighter coupling on process nodes and compute capabilities. In this new generation of CPU designs, we are taking our long-standing partnership with TSMC a step further through taping out the Cortex-X4 on the TSMC N3E process – an industry first. This ensures that our ecosystem is ready to maximize the PPA benefits of our processor technologies once they are taped out.
Rounding off the 2023 CPU cluster is our new DynamIQ Shared Unit, DSU-120, which is designed for demanding multi-thread use cases and enables a broad range of devices from wearables to smartphones and laptops. Our new CPU cluster provides performance when you want it and efficiency when you need it.
For more details on the new Armv9 Cortex CPU Compute Cluster and Cortex-X4 CPU, visit our blog.
For more details on the new Cortex-A720 CPU, Cortex-A520 CPU and DSU-120, visit our blog.
Delivering the world's software and security
Through TCS23, we are ensuring that the millions of mobile developers developing on Arm, for Arm, have the capabilities and tools to write easier, simpler, faster and more secure software.
During the past year, new intelligent experiences, like generative AI, have amazed the world, with AI processing capabilities doubling every two years on smartphones. Arm is leading the way in supporting developers to take advantage of AI and machine learning (ML) workloads by enabling our hardware with increased ML capabilities via our open-source software libraries. Arm NN and Arm Compute Library are being used by Google apps on Android with over 100 million active users already, enabling developers to optimize the execution of their ML workloads on Armv9 Cortex-A CPUs and Arm GPUs.
All our new CPUs deliver 64-bit computing and Armv9 security innovation to protect against more advanced digital threats. We continue to successfully deploy Arm Memory Tagging Extension (MTE), which eliminates memory safety bugs that make up 70 percent of all software vulnerabilities, across the mobile ecosystem through our Armv9 generation of CPUs.
Redefining the future of mobile computing

The products we are launching today will be powering the next generation of flagship smartphones, but we are also looking further out as well. We've never been more committed to our CPU and GPU roadmap and over the next few years we'll invest heavily in key IP, such as the Krake GPU and the Blackhawk CPU to deliver the compute and graphics performance our partners demand.
Arm is delivering mobile innovation from silicon to software, to support the increasingly immersive digital experiences being brought to life by our vast global ecosystem, and it's clear that the mobile future will be built on Arm.
Supporting Partner Quotes
Asus
"Mobile Gaming has increasingly become the world's preferred form of gaming, and the smartphone is now the most popular way to game, with users demanding ever more performance and features to improve their gaming experience. Since the launch of the first ROG phone, ASUS' innovation has been continuous as we optimize the gaming experience. In addition, we also focus on the gaming ecosystem by collaborating with world leading global games studios, leading Silicon providers and Arm. In search of incredible, we are creating the world's best gaming phones that will inspire the next generation of mobile gamers." Bryan Chang, General Manager, ASUS Phone Business Unit
Google (Android)

"Together with the developer community, Android is committed to bringing the power of computing to as many people as possible. We're excited to see how Arm's new hardware advancements are adopted by vendors, with security and performance improvements that can benefit the Android ecosystem as a whole." Dave Burke, VP of Engineering, Android
HONOR
"HONOR has a proven track record of bringing the most immersive and powerful camera experiences to its customers, delivering a premium experience, whilst showing leadership with its philosophy of all-round protection, its discrete security chip and innovative and groundbreaking use of Arm's MTE technology. With 70% of vulnerabilities being due to memory bugs, close collaboration with Arm on MTE will define the direction for the industry, help ensure customer trust and deliver amazing mobile experiences for this generation and the next." Samul Deng, President of Research & Development Mgmt Dept, HONOR
Intel Foundry Services
"The combination of leading-edge Intel 18A technology with Arm's newest and most powerful CPU core, the Cortex-X4, will create opportunities for companies looking to design the next generation of innovative mobile SoCs. Arm is a critical partner as we work to build a comprehensive foundry ecosystem for our customers around the world." Stuart Pann, Senior Vice President and General Manager, Intel Foundry Services (IFS)
MediaTek
"Arm's innovative 2023 IP, the Cortex-X4 and Cortex-A720, and Immortalis G720 have provided an excellent foundation for our next-generation Dimensity flagship 5G smartphone chip, which will deliver impressive performance and efficiency through groundbreaking chip architecture and technical innovations. Using Arm's industry-leading technologies, MediaTek Dimensity will enable users to do more at once than ever before and unlock incredible new experiences, longer gaming sessions, and excellent battery life." Dr. JC Hsu, Corporate Senior Vice President and General Manager of Wireless Communications Business Unit, MediaTek
OPPO
"OPPO has been working with industry leaders to deliver breakthrough smart mobile devices and new experiences into our customer's hands and one of those industry leaders is Arm. Using their latest and greatest CPU and GPU IP guarantees the smooth multitasking of apps and flow needed to successfully empower new multi-screen use cases and with support from the wider Arm ecosystem we will continue to create more fantastic mobile smartphones on Arm's latest IP." Henry Duan, Vice President, President of Smartphones Product, OPPO
Samsung Electronics
"Arm has been an invaluable partner in delivering new levels of mobile performance and efficiency, enabled through their latest architectures like Armv9.2. We look forward to continuing this long-term strategic collaboration with Arm to further advance CPU technologies." Seogjun Lee, Executive Vice President of Application Processor (AP) Development, Samsung Electronics
Tencent Games
"Tencent Games and Arm have a solid long-term partnership. Every time Arm introduces new products to the mobile gaming ecosystem, it means players around the world will enjoy the next generation of computing power, and is also a precious opportunity for us to take the mobile gaming experience to a whole new level. Recently, we have increased our cooperation with Arm to push the frontiers of real-time lighting, from the ultimate ray tracing acceleration, based on Arm Immortalis GPUs, to highly optimal mobile renderers and hybrid global illumination solutions such as SmartGI. We look forward to the continuing growth of our partnership around the next-gen Arm Total Compute Solutions, and will never stop delivering unprecedented gaming experiences to players worldwide." Congbing Li, Vice General Manager of CROS, Tencent Games
TSMC
"Our latest collaboration with Arm is an excellent showcase of how we can enable our customers to reach new levels of performance and efficiency with TSMC's most advanced process technology and the powerful Armv9 architecture. We will continue to work closely with our Open Innovation Platform® (OIP) ecosystem partners like Arm to push the envelope on CPU innovations to accelerate AI, 5G, and HPC technology advances." Dan Kochpatcharin, Head of the Design Infrastructure Management Division, TSMC
Unity
"We at Unity recognize that producing world-class 3D graphical content, with rich AI, in real-time, must be balanced against power consumption. We are excited to see Arm continuing to innovate in this space, and are looking forward to seeing how Arm's flagship Immortalis GPU will further that effort. Arm and Unity are committed to working together to ensure developers can unlock their potential on Arm devices. Our work on Adaptive Performance demonstrates the impact today, and for the future, by enabling developers to optimize their user experience over a broader range of devices." Nick Rapp, Senior Director, Platform, Unity
vivo
"vivo has been focusing on value co-creation and innovation collaboration with industry partners and so we are delighted to see the launch of the new Arm Total Compute Solutions. vivo will continue to work with Arm to drive the technology breakthrough in intelligent products, enabling broader global users to enjoy the digital world with outstanding performance." Yujian Shi, Senior Vice President & CTO, vivo
Xiaomi
"Xiaomi provides the best-in-class experience to our users powered by leading-industry platform capabilities. Through close collaboration with Arm and chipset partners, smartphones across all price segments are equipped with the ideal CPUs and GPUs to meet their ultimate needs. We are very pleased to see that the new generation of TCS23 can offer flexible levels of performance and imaging quality, helping us better serve the majority of users and bring them their ultimate experience." Xuezhong Zeng, Senior Vice President, Xiaomi Group
Any re-use permitted for informational and non-commercial or personal use only.
Media Contacts
Kristen Ray
Director Public Relations, Arm
kristen.ray@arm.com
+1 (512) 939-9877
Media & Analyst News Alerts
Get the latest media & analyst news direct from Arm